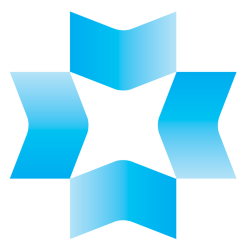 After consulting with tutors we have decided that the best option to make tutoring affordable to families is to not charge our tutors a commission
Scottsdale, Az (PRWEB) September 04, 2012
Textbook Tactics has served tens of thousands of students over the past year and the recent release of their tutor matching service was a natural progression. Now, in addition to offering superior, free online math tutoring videos and college prep advice to students, Textbook Tactics will also provide families the ability to find affordable local tutors.
Textbook Tactics expansion into providing local tutoring options came about at the request of students using the website. "Students that participate in our free online tutoring sessions each week kept asking if we could work with them more often. It became apparent that we should provide them with a means of contacting tutors in their area" stated Shawn Cox, CEO of Textbook Tactics." Textbook Tactics is one of the largest providers of math tutoring videos on the Internet with over 1,800 tutorials correlated to many popular textbooks used across the United States. The college advice section of the website contains over 40 interviews of graduate students discussing their major and a monthly video series dedicated to the college application process.
The newly added section of Textbook Tactics that allows families to connect with local tutors is a boon for tutors as well. The common practice in the tutoring industry is for companies to charge tutors a commission for every hour that they work with students that were located using the tutoring service. Textbook Tactics has chosen not to come between the tutor and family by allowing tutors to connect with local students at a low monthly fee as opposed to a commission. "After consulting with tutors we have decided that the best option to make tutoring affordable to families is to not charge our tutors a commission on their work with students. This will allow tutors to charge less for their services but still take home more than they would through a traditional tutoring company," stated Shawn Cox.
"Finally I can pay for the advertising I need without the penalties of a commission based tutoring company," responded Joseph Domino, a local Scottsdale tutor.
The new tutor search engine at Textbook Tactics allows parents to search for local tutors by subject, price and zip code. Parents can then read bios, reviews of the tutor and can run background checks directly from the site. If interested, parents can contact the tutor directly through their public profile or they can post a generic tutoring request to allow local tutors to respond.
Educators interested in learning more about Textbook Tactics' new tutor search engine can visit http://www.TextbookTactics.com. Parents looking for free online tutoring and homework help can visit http://www.TextbookTactics.com for more information.
About Textbook Tactics
Textbook Tactics, one of the largest providers of math tutoring online, provides families with every supplemental resource that they could need, (TextbookTactics.com).
Textbook Tactics has over 1,800 free math videos as well as college counseling videos, in depth interviews with college students and academic success advice. Textbook Tactics now offers tutors the ability to market themselves to parents looking for a tutor, for a low monthly fee.
Shawn Cox, CEO
Textbook Tactics
602-400-3533
http://www.textbooktactics.com