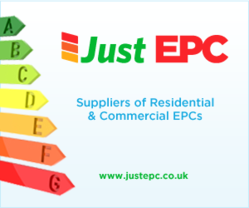 Commercial property landlords need to be aware that the longer they leave their property in a low grade or borderline condition, the more costly it will be to implement improvements
(PRWEB UK) 1 September 2012
Recent Commercial EPC figures from Just EPC back up news that at least 40% of all commercial properties fall short of new European green build standards and according to a recent indexing survey from a recognised building trade publication, over half of all registered commercial properties are still without a valid Commercial EPC.
The need for a Commercial EPC has never been greater, in view of the fact that in 2018 any building with a grade of 'F' or 'G' on an Energy Performance Certificate, will be illegal to sell or rent, as a direct result of energy performance regulations that are set to come into effect, via legislation on April of that year.
Phil Cardwell says, "Commercial property landlords need to be aware that the longer they leave their property in a low grade or borderline condition, the more costly it will be to implement improvements as the 2018 deadline approaches, with more and more landlords scrambling to save their buildings from being blacklisted and unsellable. The eagerly awaited Green Deal can benefit landlords financially with no upfront costs for carry out energy efficiency improvements and should be consider by the 40% that do not met the benchmark."
Discounts will have to be incorporated into the selling prices of a property the nearer to 2018 we get, as the cost of improving the property will have to be balanced out for the next prospective owner. It will furthermore, become increasingly more difficult to sell a property with a low EPC rating, the nearer the deadline approaches, as new prospects will simply not want the risk or expense of taking on, what could be a very costly and time consuming project.
Booking a Commercial EPC now will save a lot of trouble further down the line and allow for problem areas to be highlighted and rectified in plenty of time, to ensure the building is up to energy performance specifications. The nearer 2018 approaches the more expensive EPC certificates will naturally become, as demand sores and those who did not act in time, panic to bring their buildings up to speed.