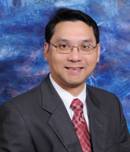 Revision surgery is very challenging...you have to commit and take your time and explore all possibilities.
Phoenix, Arizona (PRWEB) September 10, 2012
Phoenix, AZ- Valley Orthopedics welcomes Dr. Thongtrangan to their team of physicians. He performs revision spine surgeries for patients, which is an uncommon offering. Dr Thongtrangan was recently interviewed, answering questions regarding his specialty and providing insight into his work.
Dr. Issada Thongtrangan recently joined Valley Orthopedics, an orthopedic group with locations in Phoenix, Goodyear, Anthem and Deer Valley. He has many years of experience behind him after completing four fellowships involving Orthopedic and Neurosurgical Spine Surgery. His fellowships took place at Stanford University Medical Center, Texas Back Institute, University of Minnesota and Medical College of Virginia. Dr. T gained experience in complex spinal reconstruction, as well as minimally invasive techniques. Some of his other skills include hip and knee replacement surgery and artificial disc replacement.
What really makes Dr. T unique is his willingness to perform revision surgeries, an uncommon offering among physicians in his line of work. He runs a patient-centered practice and applies the "family test" to all situations, meaning he only recommends treatments he would recommend to his own family.
VISION Marketing & Consulting spoke with Dr. T to learn more about his specialty and why he chose to get involved in this field.
VISION: Why did you decide to specialize in Spine Surgery?
Dr. T: Spine surgery is the most advanced techniques amongst other orthopedic surgeries. There are so many developments in the past decade that make the impossible possible. We hadn't heard of minimally invasive spine surgeries, minimally invasive fusion techniques and endoscopic techniques until recently. In addition, there are several exciting ongoing techniques and research that will ultimately change the future of spine surgery, such as cell therapy and stem cell research. Patients' outcomes are also rewarding because often times they have been suffering for several years, and with surgery have improved their quality of life and functional activities.
VISION: What influenced your decision to join Valley Orthopedics?
Dr. T.: It's challenging to choose which practice to join. What I can tell is that I made the right decision this time around. Valley Orthopedics allows me to utilize my knowledge and skills, and we also share the same philosophy where the patient is the center. I am very fortunate to have great colleagues and staff who are willing to go above and beyond for our patients.
VISION: We understand it is a bit unique to include revision surgeries as one of your treated diagnosis, what is intriguing to you about revision surgeries?
Dr. T: Revision surgery is very challenging and no one likes to do it. You have to commit and take your time and explore all the possibilities. Fortunately, I had opportunities to learn and observe my mentors deal with these types of problems during my fellowships and those experiences are very helpful in my practice.
VISION: What is one of the most common diagnoses you treat, and how do you tend to manage these cases?
Dr. T: I like a variety of cases. It doesn't matter if it is the neck or back. However, I do have interest in less invasive or minimally invasive surgical techniques, artificial disc replacement, revision surgery and surgery for back pain. Interestingly, I did research during my fellowship which showed that symptomatic back pain due to a degenerative disc is as debilitating as Coronary artery disease, breast cancer, and COPD. More importantly, surgery for back pain shows significant improvement in patients' outcomes.
VISION: You discussed some charitable work, can you tell us more about what your plans are for the future?
Dr. T: I'd like to go to underdeveloped countries where patients are unable to afford surgeries or they don't have access to skilled physicians. I would like to share my knowledge with other surgeons so they can deal with the issues on their own, and can pass the knowledge on to others.
For more information on Dr. Thongtrangan, or to schedule your appointment, please visit http://www.valleyorthoaz.com/
###