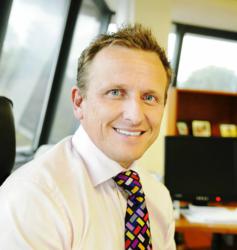 Working alongside such a popular aggregator will only strengthen our position in all markets concerned
(PRWEB UK) 4 September 2012
Autonet Insurance is close to finalising a deal to join the car panel with UK comparison site 'The Insurers' that is administered by Vast Visibility Limited. After various meetings between the two companies, the decision was made to add their brand, Autonet Car to their list of providers.
The Staffordshire based insurance broker is already on The Insurers panel of providers for van and bike insurance and now wants to continue to develop their car insurance lines and add another product to the aggregator's list.
With six years' experience in the industry, The Insurers were one of the first aggregator sites to build a dedicated comparison site for bike insurance, aiming to give bikers a wider range of choice for their insurance premiums. Since then, the company has grown to offer a range of insurance products including van, car and health insurance.
Having worked together for many years, Autonet Insurance has placed a substantial amount of van and bike insurance through the comparison site. The addition of their car brand is another step in the right direction for the broker and will no doubt benefit both parties.
Ian Donaldson, Managing Director of Autonet Insurance commented: "Autonet Insurance has had a prosperous business relationship with The Insurers for many years. We are more than happy with their services and feel confident adding our car brand to their list of providers. Working alongside such a popular aggregator will only strengthen our position in all markets concerned."