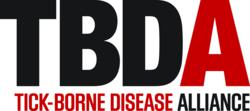 New York, NY (PRWEB) September 04, 2012
The Tick-Borne Disease Alliance (TBDA) is offering its supporters a special night out on the town when Neil Young & Crazy Horse plays Madison Square Garden in New York City on Saturday, November 27.
Supporters have a choice of three levels of tickets: the Gold Level package at $1,000, the Silver Level package at $800 and the Bronze Level for $600. With all three packages, concert-goers receive premium seats to the show, admission to a special dinner and cocktail reception at the Garden Terrace at Madison Square Garden and the reassurance of knowing that by purchasing one of these packages, Lyme Disease and tick-borne diseases are one step closer to being eradicated.
"People who suffer from tick-borne diseases are often in constant pain and spend long periods completely debilitated," said David Roth, Co-Chair of TBDA and Managing Director of Blackstone Real Estate Advisors. "We wanted to offer a night of entertainment and fun to those who are suffering from these diseases, as well as to our healthy allies, and to celebrate that one day there will be a cure for tick-borne diseases."
Neil Young is no stranger to life-threatening diseases himself. As a child, he suffered diabetes, as well as polio. Unlike Young's aforementioned ailments, there is currently no reliable diagnostic tool or standard method of treatment for Lyme and other tick-borne diseases.
The Tick-Borne Disease Alliance is dedicated to raising awareness, promoting advocacy and supporting initiatives to find a cure for tick-borne diseases, including Lyme. As part of its efforts, TBDA is embarking on a quest to develop a reliable diagnostic tool as a first step toward eradicating the diseases. Working with others in the tick-borne disease community nationwide, TBDA seeks to raise public awareness through education and create a unified voice for advocacy regarding the current epidemic in order to make a real difference. More information about TBDA, Lyme and tick-borne diseases, and prevention and protection can be found at http://www.TBDAlliance.org.
Contact: Katie Murphy
Phil & Co.
(646) 490-6446
Katie(at)philandcompany(dot)com