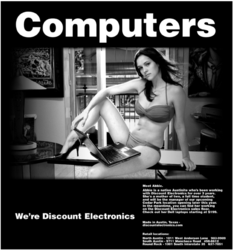 We will continue to grow as long as there is demand for what we do.
Austin, Texas (PRWEB) September 04, 2012
Discount Electronics is no stranger to accolades and awards but the tear this company has been on over the last 7 years, through what many called the great recession, is nothing less than astounding.
While the rest of the retail world was trying to hold its ground this company was growing by leaps and bounds. In the past 36 months alone Discount Electronics has doubled in both revenue and employees.
After reabsorbing the previously spun off San Antonio market in 2011 the brand began further expansion plans including their 8th outlet in Cedar Park scheduled to open in October of 2012. 'We will continue to grow as long as there is demand for what we do,' Culleton said.
Rapid growth isn't unique to Discount Electronics. Growth spurts even of this length are not unheard of. What makes this story different is that the growth started 7 years after the company was founded and that it ran right over the biggest recession in 50 years in an industry that isn't exactly evolving. Many would argue that the PC business is in its sunset years. Yet Rick Culleton says his same store sales continue to grow at more than 5%.
If there is a secret sauce to this story the CEO isn't about to share it but he does say that creating quality jobs is his primary motivator. As for the future Culleton says he is an opportunist and will take growth from where ever it comes.