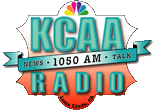 San Bernardino Ca. (PRWEB) September 03, 2012
Jim Trenton, the original "Poorman" of California Radio and creator of Loveline will turn 60 next year. The fame he enjoyed while co-hosting the show during the1980s and early 90s has become a distant memory. The successful radio and TV series is now associated with Dr. Drew Pinsky.
Trenton's stardom faded 19 years ago, when he was fired from Loveline because he encouraged thousands of listeners to join him for a midnight surprise birthday party on the front lawn of a co-worker...and listeners showed up, by the thousands…
Poorman's career has never recovered. Subsequently, he was either fired or stormed away from no less than a dozen stations. For a few years, he produced Bikini Beach TV, an even lower class version of "Girls Gone Wild" (if that's possible). During one notably offensive episode, Poorman announced a human "horse race" of 16 Bikini babes who sprinted for cash prizes at Hollywood Park in Inglewood, California. The event became so embarrassing that the facility banned it after the third year.
Last year, Bikini Beach aired only in Australia. With no California outlets, Trenton gave up on the show and Southern California. He packed up his microphone and moved away from B-e-v-e-r-l-y, (Newport Beach that is) and took up residence in the So-Ho district of Southwest Manhattan in hopes of recreating himself.
Following his move to New York, he was syndicated for short time by GCN, the Minnesota based Radio Network that distributes the Alex Jones Show. There, he reported daily on the Occupy Movement but the syndication failed, somewhat due to lack of funding, but primarily due to lack of affiliates, stemming from Jim's reputation for unacceptable behavior and his record of burning bridges.
Trenton admits to causing problems for radio stations, but he argues that his outrageous and brutally honest persona is exactly what radio needs these days. He self-identifies as the most "fired" person in the history of radio, and boasts that big media rejects "The Poorman" for the very same conduct and pranks that attract so many listeners to his show.
Poorman's kingdom may be saved after all. He seems to have found a new home on KCAA 1050 AM, a small News-Talk station in the Riverside/San Bernardino market that ironically promotes itself as "The Station That Leaves No Listener Behind".
The Poorman has good days and bad days at KCAA, but brutal honesty (often rudely delivered) is always woven into his broadcasts.
During one remarkably successful program, Poorman invited a dominatrix into the studio with her obedient male partner on all fours, tethered by a leash, costumed in leather dog regalia and barking on command. The hour long broadcast was aired on 1050 AM and shown live on KCAA's web cam. It garnered the largest audience response of any show produced in the 10 year history of the station.
During unsuccessful programs, Poorman "bribes" each caller with a certificate for two Tommy's Burgers. The Southern California fast food chain trades burger certificates for advertising on Poorman's show, a far cry from Trenton's fame on Loveline.
If the bribes fail, Poorman threatens listeners with dead air. He mind-numbingly repeats the station's toll free number like a mantra, 888-909-1050… 888-909-1050.
During the average show, toilets flush and bombs explode if callers "displease" The Poorman. His behavior has so enraged an ever growing group of followers, that an "anti-fan" club has been created on Facebook where vitriol spews forth 24/7.
During one recent on air meltdown, Trenton complained, "I don't know why KCAA even puts up with me, but part of it must be because of Fred Lundgren (referring to the stations co-founder and ceo). Trenton added, "Sometimes, I think Fred Lundgren is crazier than I am…"
Lundgren has been tolerant of Trenton, even enduring Trenton's on-air complaints about the station, its coverage, it lack of ratings and its studios. KCAA's studios are located in a largely abandoned mall in downtown San Bernardino, which Poorman has renamed "The Dawn of the Dead Mall".
At times, Trenton admits his affection for Lundgren and KCAA's staff and his appreciation for getting another last chance at the recognition he feels was robbed from him two decades ago.
After several starts and stops over the past 18 months, Poorman returned to KCAA in June of this year via Skype from his New York City apartment, where he broadcasts a one hour call-in show, weekdays at noon.
Lundgren believes his decision to give The Poorman free rein will prove him to be anything but crazy.
Will catastrophe strike? Will Lundgren pull the plug or can Poorman stay on course?
As they say in the biz, "Stay tuned for further episodes of "The Adventures of Poorman"
The Poorman Show is heard live at noon Pacific time on KCAA 1050 AM.
The program is also available online at the KCAA website.
The URL is http://www.kcaaradio.com/