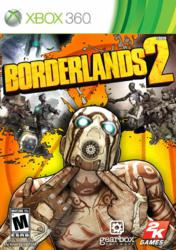 Detroit, Michigan (PRWEB) September 03, 2012
The Xbox Live Gold subscription card is available at SportsFanPlayground.com for $38.99 while supplies last. The membership card lasts for 12-months and it allows for Xbox 360 users to view content online such as Netflix, Facebook, Hulu Plus, YouTube, and more. The Xbox Live card is currently available now.
SportsFanPlayground.com is also taking preorders on the upcoming game "Borderlands 2," which will be released on September 18, 2012. The second edition of the series features a world connected story, new weapons, new environments, new enemies, as well as new characters and classes throughout the game.
For more information, visit SportsFanPlayground.com.
On Social Media -
Facebook - Facebook.com/sportsfanplayground
Twitter - Twitter.com/sportsfanplay
Pinterest - Pinterest.com/fanplayground
Google Plus - plus.google.com/115104847008351751780
About SportsFanPlayground.com -
The Sports Fan Playground is a leading online e-commerce provider of sporting goods from the NFL, NHL, MLB, NCAA, NBA, UFC and WWE, among other leagues around the world. The store also has a variety of electronics which range from tablets, PCs and cameras to video games, DVDs, Blu-Ray Discs, appliances, lawn and garden products and more.
The store also carries the top brands in electronics and apparel including, Nike, Adidas, Apple, Sony, Samsung, Microsoft, EA Sports, and many more. The company recently began its initial expansion into clothing and jewelry and will continue to expand over the next several months.