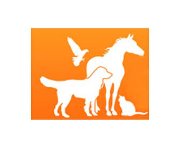 Pet medicines and consumables at very competitive prices to help maintain your pet's happiness and to keep them in optimum health!
(PRWEB UK) 4 September 2012
The Pet Medicine Company launched Ectoline Spot On in 2011 and the product has been a great success. Many pet owners have now switched to using Ectoline as their preferred flea treatment as it is highly effective against fleas and ticks plus lower in cost than leading brands.
Ectoline for cats and dogs is a proven treatment which contains Fiprinol, the same active ingredient as the UK brand leader and is applied to the back of the neck, making it very easy to administer.
The range includes treatments for small, medium and large animals and can also be integrated into a treatment programme for Flea Allergy Dermatitis (F.A.D) where this has been previously diagnosed by a veterinary surgeon.
When it comes to diseases spread by fleas, the most lethal flea-borne disease is the bubonic plague which can affect both cats and dogs. Other diseases transmitted via fleas include flea-borne typhus, bartonella henselae (cat scratch fever), several other bartonella strains including bartonella grahamii, bartonella taylorii and bartonella quintana.
The best way to prevent flea-borne diseases is to keep your pets and home flea free. Ectoline for Dogs is effective against fleas for upto 8 weeks and ticks for up to 4 weeks and Ectoline for Cats is effective for upto 5 weeks against fleas and 2 weeks against ticks. When treating your home you should pay attention to the areas where your pet enjoys spending time such as by the radiators or on sofas/bedding as these are prime breeding spots for fleas. Using a good treatment such as Ectoline Spot On in conjunction with a flea spray will help to prevent unwanted infestation.
The Pet Medicine Company, based in Warwickshire is one of the leading providers of pet medicines online and is extremely competitive on price. Their aim is to help pet owners avoid the unnecessary high veterinary costs that can be incurred from routine pet medicines such as flea treatments, wormers, supplements and skincare.
Along with their range of Ectoline products they also offer their own branded vitamins and supplements to help maintain pet animal's health.
Also available from their website is a wide selection of treatments and medications from leading brands including Frontline Spot On, Johnsons, Bob Martin, Advantage and more. They cater for cats, dogs, equine animals and small animals including rabbits, hamsters, birds and reptiles.
To browse the entire range of pet medications and accessories available from their website visit http://www.thepetmedicinecompany.co.uk. Remember to always speak to your vet if you are unsure when administering pet medicines.