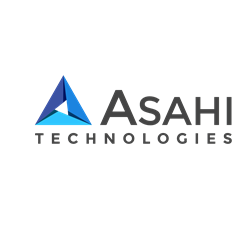 With enhanced and powerful components required to meet the current competitive market, the Magento enterprise edition can lighten up the e-Commerce world
(PRWEB) September 04, 2012
Enterprise level features are an expensive option for small and start-up firms investing in online retailing due to their development cost and time involved. And to help these firms get affordable solutions, Asahi Technologies a New York based Web development firm now offers customized e-Commerce features and functionalities with the newly released Magento Development Company NY Enterprise edition for business in New York.
According to a spokesperson from Asahi Technologies, the enterprise level features can help websites improve their prominence, interactive communication, secure Payment Gateway Integration NY and sales. It also enables an effective management concerning major online shopping cart issues. But the major advantage with enterprise edition is the embedding of Mobile HTML5, that lets developers create an online store optimized for mobile devices.
"With enhanced and powerful components required to meet the current competitive market, the Magento enterprise edition can lighten up the e-Commerce world" said Vinod Subbaiah, CEO and founder of Asahi Technologies. "Asahi Technologies has been providing cutting edge Magento solutions for unique requirements of businesses across New York for the past few years. We enable clients to get the best out of their new enterprise edition Magento shopping cart".
To help firms learn more about Magento Enterprise Solutions, Asahi Technologies also provides a free online consultation to clients letting them understand their Magento options.
About Asahi Technologies
Asahi Technologies is a New York based web design and development firm that provides software consulting and Web solutions to small and medium level businesses all across North America. Asahi Technologies specializes in responsive design, cloud computing, online marketing, mobile application development and open source technologies. Under the leadership of Mr. Vinod Subbaiah, who himself started his career as a software programmer, Asahi Technologies' team comprises of experienced software professionals having extensive knowledge of technology with B2C and B2B operations. The firm's headquarters is located in New York City, NY.