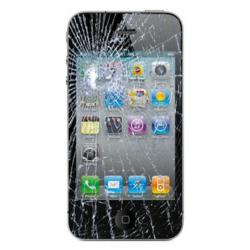 SquareTrade looked out for me, and a million others I'm sure, so you can trust that they will do the same for you.
Miami, Florida (PRWEB) September 05, 2012
A recent PC World survey showed that 80% of extended warranty buyers were glad they purchased the warranty and were satisfied with the results. However, sometimes warranties can be at a manufacturer's advantage, and it can be difficult to know whether buying a warranty is worth the price. The arrival of the SquareTrade warranty review website on Squidoo.com is designed for visitors who are considering the possibility of purchasing SquareTrade warranty, and gives these buyers the opportunity to read reviews by real users. The reviews on this website are written by individuals who made the choice to purchase a warranty from SquareTrade.com, not by salespeople.
This website offers visitors interested in purchasing a warranty from SquareTrade.com personal experience stories. In addition to reading about why users purchased this warranty, visitors can also read how SquareTrade handles real situations, how to make a claim with SquareTrade and how their guarantee works. Additionally, this site "sifts through the small print, so you don't have to." The fine print is made clear for potential purchasers.
This review site gives visitors comparisons between SquareTrade and its competitors. Even though the site does offer opinions, the comparisons made between SquareTrade and competitors such as AppleCare allow visitors to see price comparisons, compare what is included in the coverage and examine the differences in refund policies. The site uses the iPhone as an example, and compares the coverage between SquareTrade and AppleCare. While SquareTrade costs slightly more for a two-year warranty, SquareTrade covers a wider range of problems, including cover drops, accidental damage and liquid spills. The SquareTrade warranty review website highlights that less money isn't the only factor one should consider when purchasing a warranty, giving website visitors more to consider than just the costs.
Even though AppleCare is cheaper than SquareTrade, the site does highlight that the cost of SquareTrade still isn't detrimental to a buyer's decision. For the services that SquareTrade offers, the warranty costs 40% less than what other retailers offer. After personal experiences are recounted on the site, the concluding opinion is made, "SquareTrade looked out for me, and a million others I'm sure, so you can trust that they will do the same for you."
In addition to opinions and comparisons to help potential buyers, the site also offers promotional coupons, codes and discounts. Codes offering anywhere from 10% to 30% off of SquareTrade warranties are easily visible to site visitors.
SquareTrade.com began in 1999 as "an industry leader in online merchant verification and dispute resolution." Now, the SquareTrade seal is one of the most recognized and trusted icons on eBay, as they cover all mechanical and electrical failures for anywhere between two to five years for new items.
About:
To read reviews from the SquareTrade warranty review site and to find SquareTrade promotions, discounts and coupons that are available now, visit: http://www.squidoo.com/squaretrade-warranty-review.