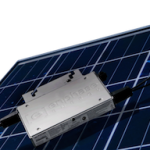 DIY Turnkey
PGE Region (PRWEB) September 04, 2012
Peak Solar is proud introduced our cheapest turnkey solar panel and enphase system combination. The PKS 4.6Kw Grid-Tie Photovoltaic (PV) Power System, was designed for residential or commercial, and includes everything for standard setup (installation not included)!
Bill of Materials:

Electrical drawing and tech support – free
20x 230W Renogy 230W photovoltaic modules. CEC PTC rating:;
20x Enphase MM215-72-240-S12 Micro-inverter
1x Enphase Energy Management Unit (EMU)
2 Enphase Install Kit AC Branch Circuit
UniRac SolarMount-I flush mount
– 12x 144″ SM-I Beams
– 36x Mid Clamp "E"
– 8x End Clamp "E"
– 36x One Flange Attachment w/lag bolt
– 08x Splice Kit with grounding
– 46x UGC-2 Grounding Clip
– 2x Unirac Grounding Lug
– 20x SM-I Mounting kit for Enphase
For more information on how to apply for a Peak Solar development package please contact Director of Development and Engineering:
John Bucher,
1-805-Spolar-81 or
JrBucher(at)PeakSolar(dot)com
About Peak Solar:
PeakSolar.com is a regional expert in solar development and engineering as well as a leading supplier of photovoltaic components and solar kits. Providing turnkey PV systems for residential, commercial and industrial applications. Peak Solar has developed systems from the home consumer to corporate energy development parks.