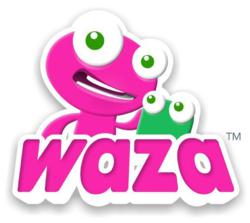 It's important to engage the curiosity and imagination of students from the very beginning, and Six Red Marbles' programs do just that.
Boston, MA (PRWEB) September 05, 2012
Next generation learning program developer Six Red Marbles today announced the next phase of its strategic partnership with global education leader Houghton Mifflin Harcourt (HMH). The agreement brings two award-winning interactive programs, Waza® and Cabanga®, to K-12 customers around the world. Each product aims to boost math proficiency of students in the early childhood and middle school years. Last year, HMH teamed with Six Red Marbles to begin distributing Juba®, an early education whole-brain online learning adventure.
Waza, an interactive math/STEM readiness adventure, and Cabanga, a role-playing game for middle school math, are online multimedia teaching programs that engage kids in multi-sensory interactive learning environments. Each program supports whole-brain learning and is structured to develop a motivation and joy of learning math through novelty, relevance, and multiple roads to mastery.
"Our company really lives at the intersection of education and technology, and we're dedicated to developing creative interactive programs that truly engage all learners – big and small," says Jacques Driscoll, CEO of Six Red Marbles.
The expanded partnership with HMH is the latest in a series of initiatives to create new personalized learning solutions and address chronic global education issues. Earlier this year, Six Red Marbles opened its first international office in Delhi, India to increase its internal development capabilities and provide a platform for global development projects.
In addition to developing its own line of natural learning programs, Six Red Marbles creates highly visual interactive learning programs for education publishers, universities, and skills-training companies. Its philosophy is grounded in creative approaches to engaging learners through productive play, experimentation, contemporary content, and positive emotion. The company's extensive technological proficiencies in emerging areas allow it to create programs for any platform or device.
Six Red Marbles develops its programs through its own Natural Learning Approach™, which is built on six core principles for effective learning, including whole-brain learning; Tribal Pedagogy; game play; adaptive curriculum; smart technology; and simplicity. This approach creates fun, highly-effective learning environments that inspire learners and put them on personal paths to success.
"HMH understands how critical the early childhood and middle school years are in a student's development," said Bethlam Forsa, Executive Vice President, Global Product and Content Development, HMH. "It's important to engage the curiosity and imagination of students from the very beginning, and Six Red Marbles' programs do just that. We're proud to offer this quality content to teachers and students."
"We believe kids can see math as fun, cool and useful," says Sarah White, President, Six Red Marbles. "Our goal with Cabanga and Waza was to engage kids in learning by not only providing knowledge and 21st skill development, but also the desire and drive to learn more!"
Each program features an adaptive curriculum which automatically adjusts to meet each student's individual learning level, allowing kids to progress at their own pace in a positive and personalized learning experience. The programs provide real-time tracking of student progress, identifying weak skills while providing threat-free instructional coaching and support for independent progression. They also have a unique English/Spanish language toggle that seamlessly allows users to hear and see all content in both languages. The Home Connection feature automatically provides that crucial link between parents and school.
For more information on each program, please visit Waza; Cabanga; and Juba.
About Houghton Mifflin Harcourt
Houghton Mifflin Harcourt is a global learning company with the mission of changing lives by fostering passionate, curious learners. Among the world's largest providers of pre-K–12 education solutions and one of its longest-established publishing houses, HMH combines cutting-edge research, editorial excellence and technological innovation to improve teaching and learning environments and solve complex literacy and education challenges. HMH's interactive, results-driven education solutions are utilized by 60 million students in 120 countries, and its renowned and awarded novels, non-fiction, children's books and reference works are enjoyed by readers throughout the world. For more information, visit http://www.hmhco.com.
About Six Red Marbles
Six Red Marbles is an award-winning creator of next-generation learning programs for the early childhood through adult education market. With roots dating back more than 90 years, the company has developed thousands of interactive learning programs for leading publishers, schools, universities, foundations, and technology companies. It has offices in Boston, New York, Baltimore, Austin, Chicago, New York, and Delhi, India. Juba®, Waza® and Cabanga® are developed and owned by Six Red Marbles. Houghton Mifflin Harcourt is selling and marketing these programs globally.