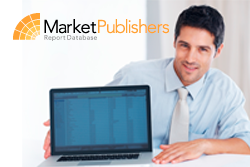 London, UK (PRWEB) September 04, 2012
There are just over 1,290 ultra high net worth individuals (UHNWIs) in Russia, with a combined wealth of USD 481 billion and an average wealth of USD 372 million per person. On a city level, Moscow has the largest number of UHNWIs (64% or 821 UHNWIs), followed by St Petersburg (99 UHNWIs), Yekaterinburg (38 UHNWIs), Novosibirsk (31 UHNWIs), Kazan (29 UHNWIs) and Kemerovo (27 UHNWIs).
The present wealth management leaders in Russia are UBS and Credit Suisse with local assets under management (AuM) of USD 15 billion and USD 10 billion respectively. Other prominent foreign players include Pictet and Goldman Sachs.
New research report "Ultra HNWIs in Russia to 2016" created by WealthInsight has been recently published by Market Publishers Ltd.
Report Details:
Title: Ultra HNWIs in Russia to 2016
Published: August, 2012
Pages: 84
Price: US$ 3,495.00
http://marketpublishers.com/report/business_finance_insurance/banking_finance/ultra-hnwis-in-russia-to-2016.html
The research report provides historical trends and projections of the volume and wealth of Russian UHNWIs.
Report Scope:

UHNWI volume, wealth and allocation trends from 2007 to 2011;
UHNWI volume, wealth and allocation forecasts to 2016;
UHNWI asset allocations across 13 asset classes;
number of UHNWIs in each city;
city wise breakdowns of UHNWI volumes and volume growth from 2007 to 2011, as well as 2016 forecasts;
number of wealth managers in each city;
city wise ratings of wealth management saturation and potential;
details of the development, challenges and opportunities of the wealth management and private banking sector in Russia;
size of local wealth management industry;
largest private banks in Russia by AuM;
detailed wealth management and family office information;
insights into the drivers of HNWI wealth;
Report Contents:
1 Introduction
1.1 What is this Report About?
1.2 Definitions
2 Executive Summary
3 Wealth Sector Fundamentals
3.1 Political Background to the Wealth Sector
3.2 Economic Background
3.3 Benchmarking Russian Wealth in Context
3.3.1 Distribution of wealth
3.3.2 HNWI volume and wealth trends
4 Findings from the Wealthinsight HNWI Database
4.1 Trends in HNWI Wealth to 2016
4.1.1 HNWI trend analysis
4.2 UHNWIs
4.2.1 UHNWI volume trend analysis
4.2.2 UHNWI wealth trend analysis
4.2.3 Per capita UHNWI trend analysis
4.2.4 Demographic breakdown of UHNWIs
4.2.5 UHNWIs – job titles
4.2.6 UHNWIs – industry breakdown
4.2.7 UHNWIs – industry performance
4.2.8 UHNWI breakdown by city
4.2.9 UHNWIs – city performance
4.2.10 UHNWIs – population densities
4.2.11 UHNWIs – city forecasts
4.2.12 UHNWIs – Industry breakdown by city
4.3 UHNWIs –Billionaires
4.3.1 Billionaire Volume Trend Analysis
4.3.2 Billionaire wealth trend analysis
4.3.3 Billionaire per capita net worth trend analysis
4.3.4 Billionaires by industry
4.3.5 Billionaires by city
4.3.6 List of billionaires
4.4 UHNWIs –Centimillionaires
4.4.1 Centimillionaire volume trend analysis
4.4.2 Centimillionaire wealth trend analysis
4.4.3 Centimillionaire per capita net worth trend analysis
4.5 UHNWIs –Affluent Millionaires
4.5.1 Affluent millionaire volume trend analysis
4.5.2 Affluent millionaire wealth trend analysis
4.5.3 Affluent millionaire per capita net worth trend analysis
5 Analysis of Russian HNWI Investments
5.1 Analysis of Russian UHNWI investments
6 The Wealth Sector in Russia
6.1 Competitive Landscape
6.1.1 Private banks
6.1.2 Wealth managers
6.1.3 Family offices
6.1.4 Wealth management in each city
6.2 Clientele Model
6.3 Behavioral Mapping of Wealth Management Industry in Russia
6.4 Porter's Five Force Analysis – Wealth Management Industry in Russia
6.5 Other Financial Services Review
6.5.1 Retail banks
7 Appendix
7.1 Philanthropy
7.2 Regulatory Environment in Russia
7.2.1 Banking regulations
7.2.2 Regulations on taxes
7.2.3 Regulations on wealth management and private banking
7.2.4 Regulations related to foreign investment
7.3 Largest companies in Russia
7.4 Hi-Tech Hubs in Russia
7.5 Key Economic Trends and Drivers
7.5.1 LC to US$ exchange rate
7.5.2 Real GDP growth
7.5.3 Per capita GDP 63
7.5.4 Domestic market capitalization
7.5.5 Housing price index
7.5.6 Commodity index
7.5.7 FDI
7.5.8 Investments of FIIs in equity products
7.5.9 Inflation rate
7.5.10 Interest rate
7.5.11 Balance of payments
7.5.12 Government debt
7.5.13 Stock market performance
7.6 Wealth breakdowns
8 About WealthInsight
List of Tables
List of Figures
Companies Mentioned
UBS
Credit Suisse
Pictet
Goldman
UFG Invest
Troika Dialog
Third Rome
Alfa Group Consortium
URALSIB (121)
MDM Private Bank
Nationalny Kosmicheski Bank
Finansovo-Promyshlennyi Bank
MDM Private Bank
ANO Breitenarbeit
Chiron Capital
Family Finance Office
Fleming Family and Partners
Naiman Trust Solutions
Oracle Capital
LLC River Management
KS Capital Management, Inc.
Laurus Solutions
Nord Capital
Colborne Financial Advisors
More new research reports by the publisher can be found at WealthInsight page.