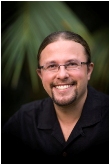 Kailua Kona, HI (PRWEB) September 05, 2012
Maui'd Forever is one of Hawaii's few full service, all-Hawaiian Islands wedding planner and coordinator. Founded in 2003 by entrepreneur Mark Steffan, the company operates on the Hawaiian Islands of Oahu, Maui, Kauai and the Big Island of Hawaii. They use over 150 different wedding vendors and still find the need to add additional members to their team.
They are happy to announce their newest member on the Big Island of Hawaii, photographer Bob Brown. Bob's company is Eye Expression Photography, based in Kailua-Kona on the Big Island it has been in business since 2003. Bob has traveled throughout the Hawaiian Islands and around the world photographing everything from weddings to torch runs; his photography has taken him to 5 out of the world's 7 continents.
On the Big Island, Bob is a preferred vendor at a half dozen resorts including the Four Seasons Resort at Hualalai. Coming up on 10 years in business he has shot a variety of weddings, from celebrity weddings to weddings featured in Modern Bride and on the Lifetime Network. His experience, friendliness, photo journalistic style, and ability to capture and create images that stand the test of time earned him a "Best Of Weddings" from The Knot and consistent five-star ratings from brides.
Eye Expression Photography has had a lot of experience in high pressure situations, offering professionalism and fun with his wedding, portrait and commercial clients. Bob says "I will always remember hanging out the side of a helicopter taking photos of sharks, flying down into a remote valley to capture a proposal, and the time the 4 year old ring bearer dug a hole and buried the couple's rings".
Eye Expression now keeps a regularly updated blog where the latest wedding and portrait work is shared with insights into the angles, lighting, and purpose of the pictures. Brides can use the blog to consider Bob as a photographer and to get ideas for the pictures they would like taken during their own wedding.
You can also preview Bob's work on the Maui'd Forever website. He is available with any of their wedding and vow renewal packages.