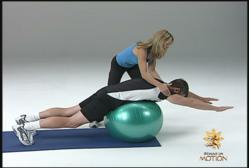 Naples, Florida (PRWEB) September 05, 2012
The Medicare Therapy Cap is proving to be a challenge for many hospitals. The 2012 annual beneficiary therapy cap amount is $1,880 for physical therapy. Medicare patients requiring rehabilitation for pre or post operative injuries or other chronic ailments would be limited to roughly two months worth of treatments at an outpatient therapy clinic. Patients who exceed the cap, whether they are healed or not, must either stop therapy or pay for continued services out of their own pocket. Because of the cap, there would be no way for them to receive the care they desperately need with their Medicare benefits. If they do not have other insurance options, many of these patients will simply not receive the care they need at all.
Currently, hospitals are struggling for a solution to the therapy cap problem. Additionally, the cap amount cannot "reset" for each patient diagnosis. How can hospitals connect with these patients for long-term successful outcomes?
Rehab In Motion™ offers a solution to the Medicare Therapy Cap. Rehab In Motion™ is a physical therapy instructional series, offered online or in a DVD format, that delivers comprehensive exercises for patients needing continued therapy. The program allows physical therapists to customize individual patient programs, in order for patients to take control and continue their therapy at home. Incorporated into the program is the importance of a monthly maintenance checkup with physical therapists to ensure patients are compliant and performing their exercises correctly. They can also transition into a long term wellness program that brings and extra service offering for the hospital.
The Rehab In Motion™ program will change the way hospitals offer continued therapy solutions to their patients. Samples can be viewed at http://www.rehabinmotiononline.com.
About Rehab In Motion™
Rehab In Motion™ was developed to deliver comprehensive, professionally produced and inexpensive instructional Physical Therapy content for consumers needing continued or desired rehabilitation. With Physical Therapy coverage being decreased by insurance companies, the online and DVD program available from Rehab In Motion™ help those with limited insurance policies receive the help they need in the comfort of their own home.