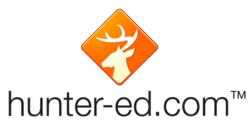 "By expanding our optional narration feature at hunter-ed.com to include Spanish, even more people can get their hunting license and enjoy time afield with friends and family."
(PRWEB) September 04, 2012
The hunter safety course available at hunter-ed.com now offers professional narration in Spanish. Students can choose to listen to the lessons in Spanish as well as English or they can elect to turn off the narration feature and read.
"With hunting seasons opening up across the country, now is a great time for students to take that first step in completing their hunter safety course," said Kurt Kalkomey, president of Kalkomey Enterprises, Inc. "By expanding our optional narration feature at hunter-ed.com to include Spanish, even more people can get their hunting license and enjoy time afield with friends and family."
The Spanish- and English-language narration feature is available in participating states.
Another benefit of hunter-ed.com is students can take this hunter safety course on any device, including smartphones and tablets. Because hunter-ed.com is mobile-ready, students have access to the course even if the only way they have to connect to the Internet is via their smartphone.
The training at hunter-ed.com is state-approved and covers the same material that's taught in the classroom. The newly revamped site features realistic illustrations, interactive animations and new hunter safety videos. These videos cover topics such as tree stand hunting safety, firearms safety, hunting from a ground blind, effectiveness of blaze orange and more.
Studying at hunter-ed.com is free. Students who must be certified before buying a hunting license pay a one-time fee, which is due only if they pass the test. Online hunter safety courses are available in participating states, so visit hunter-ed.com for a state-specific course.
Several states require students to pass an online course and a field day to complete all hunter education requirements. Students can register for a hunter education field day or classroom course at http://www.register-ed.com in participating states. At register-ed.com, students can use their smartphone, tablet, laptop or desktop to sign up for field days and courses.
About Kalkomey
Kalkomey, parent company of hunter-ed.com, is the official provider of recreational safety education materials for all 50 states. Our print and Internet courses have been providing official safety certification since 1995. We provide safety courses in boating, hunting, bowhunting, and off-road vehicle (ORV) and snowmobile operation. For more information, visit http://www.kalkomey.com.