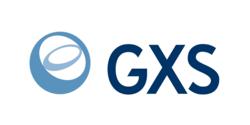 With our long history of serving the connectivity and integration needs of our financial services clients, we hope to further the organization's efforts in establishing best practices and standards for the securities community
Gaithersburg, MD (PRWEB) September 05, 2012
GXS, a leading provider of B2B integration services, today announced it has joined three working groups of the International Securities Association for Institutional Trade Communication (ISITC). GXS representatives will participate in the Regulatory, Reference Data and Standards and Settlements working groups. The groups will meet at the upcoming September 2012 ISITC Industry Forum & Working Groups in Washington, DC from September 9-11. GXS is also a Silver Sponsor of the event.
ISITC brings industry professionals together to develop the proposed standards to enhance trade processing and related communications. Its working groups collaborate to reduce inefficiencies, lower risk and build shareholder value while developing and promoting the global securities industry.
"As recent members, we are pleased to sponsor the upcoming ISITC event and participate in its working groups. With our long history of serving the connectivity and integration needs of our financial services clients, we hope to further the organization's efforts in establishing best practices and standards for the securities community," said Marc Sprecher, global head of financial services at GXS. "GXS plays a unique and valuable role as a catalyst for implementing these standards through our cloud integration platform, client on-boarding resources and community management tools."
The groups formulate industry best practices for key issues facing the community. The Regulatory working group focuses on increased understanding of new regulations across the constituency, the Reference Data and Standards working group advances critical discussions on issues impacting financial instrument and market participant reference data within the trade lifecycle and the Settlements, Cash and Treasury working group helps the communication of settlement instruction and confirmation messages for all securities related financial instrument types.
As an increasing number of global custodians, commercial banks, insurance firms and payment processors seek to enhance the flexibility and agility of their integration capabilities, GXS's suite of cloud-based services simplify the way financial institutions exchange data related to electronic payments, securities transactions and international trade with their corporate clients. More than 250 financial institutions across the globe utilize GXS's B2B integration solutions to enhance their service delivery capabilities to tens of thousands of corporate clients.
About GXS
GXS is a leading B2B integration services provider and operates the world's largest integration cloud, GXS Trading Grid®. Our software and services help more than 400,000 businesses, including 72 percent of the Fortune 500 and 22 of the top 25 supply chains, extend their partner networks, automate receiving processes, manage electronic payments, and improve supply chain visibility. GXS Managed Services, our unique approach to improving B2B integration operations, combines GXS Trading Grid® with our process orchestration services and global team to manage a company's multi-enterprise processes. Based in Gaithersburg, Maryland, GXS has direct operations in 20 countries, employing more than 2,400 professionals. To learn more, see http://www.gxs.com, read our blog at http://www.gxsblogs.com and follow us on Twitter at http://twitter.com/gxs. You can also access our public filings with the Securities and Exchange Commission at http://www.sec.gov/edgar.shtml.
FORWARD-LOOKING STATEMENTS
This press release may contain "forward-looking statements." All statements, other than statements of historical facts that address activities, events or developments that the company expects, believes or anticipates will or may occur in the future are forward-looking statements. These forward-looking statements are affected by risks, uncertainties and assumptions, including but not limited to those set forth in the company's public filings with the Securities and Exchange Commission, including its Annual Report on Form 10-K and its Quarterly Reports on Form 10-Q. Accordingly, actual results or outcomes may differ materially from those expressed in the forward-looking statements. You should not place undue reliance on these statements and the company undertakes no obligation to update or revise any forward-looking statements to reflect events or circumstances that may arise.
All products and services mentioned are trademarks of their respective companies.