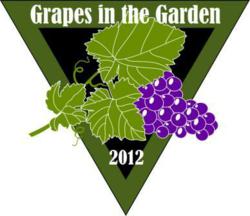 Fredericskburg, VA (PRWEB) September 06, 2012
Grapes in the Garden is the annual wine and food tasting event to raise awareness and funds to support the following programs offered by Mary Washington Hospice:

Free Community Grief Counseling & Support Groups
Complementary Therapy Services, including massage, art and music therapy, for to help reduce anxiety and provide comfort
Education and Training for Associates and Volunteers in end-of-life care.
These programs are not funded by insurance or Medicare and are not typically provided by other hospices. However, Mary Washington Hospice is dedicated to providing these programs for patients and their families as they cope with end-of-life illness and the loss of loved ones.
In addition to food and wine, this year's event will also feature beer tastings and a silent auction. Auction items include airline tickets, a riverboat cruise, winery tours and tastings, furniture and much more.
WHAT: Grapes in the Garden - Annual wine tasting benefit for Mary Washington Hospice
WHEN:Sunday, September 30, 2012, 2:00 – 5:00 p.m.
WHERE: Snowden House (2600 Mary Washington Boulevard)
COST: $50 per ticket
Available online: http://www.grapesinthegarden.mwhc.com