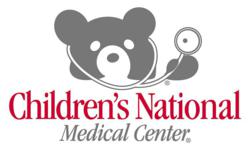 Washington, DC (PRWEB) September 05, 2012
Children's National Medical Center is implementing an SMS notification service for families whose children are undergoing surgical procedures. The text alerts provide real-time updates from members of the surgical team to anxious family members. The goal is to improve communications between doctors and families to enhance families' experiences and improve overall efficiency.
Children's National began piloting this texting initiative, known as MyCareText, in March 2012. After a successful pilot program, Children's has begun to implement this texting service for all patients having outpatient surgeries. The service is available in Spanish to better meet the needs of families.
"Having a child who needs surgery is stressful for families, so we're always looking for innovative ways to improve the process," said Rahul Shah, MD, Medical Director of Perioperative Services at Children's National. "By providing real-time text updates to families throughout the surgery, we can communicate more efficiently, and hopefully help alleviate some of their concerns during their time at Children's National."
Dr. Shah, a pediatric otolaryngologist, says that text messaging provides many opportunities for improving health outcomes in the healthcare environment, including medication reminders and important information tailored to specific populations.
MyCareText is a HIPAA-compliant SMS project from e3datasolutions, which is designed to help healthcare providers keep in close communication with patients' families.
Contact: Paula Darte or Emily Hartman, Public Relations: 202.476.4500.
###
About Children's National Medical Center:
Children's National Medical Center in Washington, DC, has been serving the nation's children since 1870. Home to Children's Research Institute and the Sheikh Zayed Institute for Pediatric Surgical Innovation, Children's National is consistently ranked among the top pediatric hospitals by U.S.News & World Report and the Leapfrog Group. With 283 beds, more than 1,330 nurses, 550 physicians, and seven regional outpatient centers, Children's National is the only exclusive provider of acute pediatric services in the Washington metropolitan area. Children's National has been recognized by the American Nurses Credentialing Center as a Magnet® designated hospital, the highest level of recognition for nursing excellence that a medical center can achieve. For more information, visit ChildrensNational.org, receive the latest news from the Children's National press room, or follow us Facebook and Twitter.