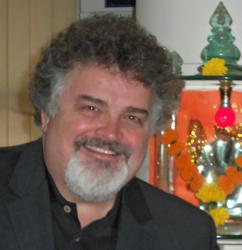 London United Kingdom, Toronto Canada—
(PRWEB) September 07, 2012 -- Balmoral Companies and Investors fund AMERICAN ROYALTY THE MOVIE
Balmoral Capital Holdings, Inc. of the British Virgin Island and Balmoral Dubai #4099 with representative offices in Ohio, UK (http://www.balmoralcompanies.com), and other investors have announced the fully funding of the American Royalty the Movie, Inc. In a new Canadian Corporation organizing $15 million dollars of Financing. Filming will take place in 2013 and release 2014.
Balmoral operates a trading business in BVI and United Arab Emirates facility working with accredited investors worldwide. They have two divisions Renewable Energy and Film finance and have partners in five countries. Balmoral Financial in Ohio has been in business for 25 years.
Balmoral works with leading international companies and has signed two film deals both will be filmed in Toronto, Canada. American Royalty will introduce a new actress for role of Grace Kelly, the American beauty who became a princess the whole world fell in love with, was born to an Irish- American Family in Philadelphia. American Royalty is the graphic story of how her family, led by her father Jack Kelly, was the foundation and catalyst for what she later achieved and became. Jack Kelly was a first generation American who sought to prove that he could reach the highest levels of American Society despite the fact that he belonged to an Irish minority that was shunned by the privileged upper class of Philadelphia. Jack Kelly won three Olympic gold medals and became one of the major sports heroes in 1920's America. He then later drove his son Kell to continue the family's quest for greatness in sports. At the same time he neglected his wife and his daughter Grace as he went on to have affairs and indulge in the power of fame and wealth. When Grace left home and found her own path to success as an actress, Jack Kelly intruded. After the family reached a breaking point in a sudden and painful turn of events, Jack found his way to redemption and the family was saved. In his last years Jack Kelly had the distinct satisfaction of seeing his family achieve a pinnacle of esteem as Grace won an Oscar and became a Princess whose fame and recognition has endured as a lasting icon of style, beauty, elegance and glamour.
English Contact: BALMORAL COMPANIES (American Royalty the Movie, Inc.)
United States Contact: rkincai2(at)columbus(dot)rr.com , sales(at)balmoralcompanies(dot)com
Phone 1-614-792-7658 New York 1 (917) 238-9270 NEW YORK OFFICE