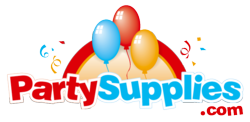 New York, New York (PRWEB) September 05, 2012
PartySupplies.com is pleased to announce the launch of their newly designed e-commerce website for discount party supplies and costumes. The new and fresh online superstore offers countless party supplies, themes and costumes for any budget.
The new website makes it easy for consumers planning parties or seeking costumes to find the perfect products. PartySupplies.com features a wide selection, with over 20,000 unique and discounted party supplies and costumes available for purchase. There are also other items for sale, including holiday decorations for home and yard, fog machines and costume accessories.
"Consumers will have many reasons to use PartySupplies.com," said Drew Sharma, Co-Founder of PartySupplies.com, LLC. "People organize parties for every possible occasion, from birthdays to baby showers to holidays. PartySupplies.com brings together the best and most extensive selection of discounted party supplies, costumes, and accessories all under one roof. And we strive to make purchasing these products fun and easy for everyone."
One way this is done is with multiple methods of purchasing. Shoppers will not need a traditional computer to use the website. PartySupplies.com also features a convenient mobile version of their online store and a toll-free telephone number for phone orders.
PartySupplies.com ships across the United States, including Alaska and Hawaii. There is even same-day shipping for all orders placed before 2 P.M. Eastern Time, Monday through Friday, with the exception of holidays.
"Shoppers have the option to either buy party supplies in packs or individually, as needed," said Stan Sandberg, Co-Founder of PartySupplies.com, LLC. "And whether they have specific ideas in mind for their party or costume, or need inspiration, PartySupplies.com has conveniently grouped our merchandise into sections appropriate for the occasion and the purchaser." There are hundreds of products comprising themed party ideas, from cartoons to superheroes to movies and television and even John Deere.
Holidays also have special sections on the website. And with the Halloween season just around the corner, products are featured for every aspect of Halloween decorating, from the gruesome to the whimsical.
As costumes are sought at all times of the year and not only at Halloween, PartySupplies.com answers the challenge with costumes for every type of event and every type of wearer. Featured are costumes and accessories for adults, children, teens and pets.
Visit PartySupplies.com today for the best in party supplies and costumes. All products receive an automatic 10% discount when added to the shopping cart and orders over $65 ship free!