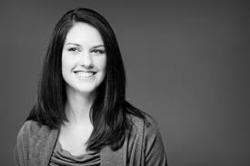 The eBook gives companies a leg up in creating content by breaking down detailed steps to finding and telling authentic stories.
Carmel, Indiana (PRWEB) September 06, 2012
Executives and CMO's are feeling the pressure to keep up with the content marketing craze changing the landscape of the marketing world. Companies can learn the basics of content marketing, but putting that knowledge to work can be a new challenge. Silver Square is sending them a lifeline by sharing storytelling secrets in the free eBook Five Steps to Telling Your Most Engaging Stories in a downloadable format on the Silver Square website. The eBook gives companies a leg up in creating content by breaking down detailed steps to finding and telling authentic stories.
"We know telling a crazy-good story is the way to connect to an audience," says Raquel Richardson, founder and principal of Silver Square and author of the eBook. "We want to help businesses find what audiences love about them so they can start telling those stories."
According to the 2012 B2B Content Marketing Benchmarks, Budgets and Trends Research Report, nine out of 10 organizations are using content marketing. When done well, content marketing means creating something that people want to share with friends. Successful content marketing can shortens sales cycles, position a company as an authority in the eyes of Google and helps a company stand out in the industry.
The eBook approaches content marketing through the more familiar concept of storytelling. Each step builds on the previous and includes actionable takeaways for readers to complete before moving to the next step.
Here's a teaser of the 5 steps:
1. Find Your Love – If you want to create content that will make people fall in love with you, first you need to understand what makes you so loveable.
2. Give Away Your Secrets – Knowing which things to give away (and which to hold onto tightly) is critical to success in content marketing.
3. Skip the Script – Slaving away for hours to create the perfect phrasing for your content is exhausting, and it doesn't even produce the best results.
4. Getting Your Story to the Right People So They Will Act –Learn how to find the people who will happily listen to a story like yours.
5. The last step is the most important. It ties everything together, and you have to download the eBook to find out how.
Silver Square, Inc.
Silver Square Inc. helps clients tell crazy-good stories through content strategy, content marketing and video storytelling. In case you haven't heard, Silver Square is the home of the Story Standards Guide and is known for hitting it out of the park, using funny as a business tactic, being brutally honest and reveling in its clients' successes. Its clients include WellPoint, Bingham Greenebaum Doll LLP and Indiana Design Center. Visit http://www.silversquareinc.com or call 317-569-5977.
If you'd like more information about this topic, or to schedule an interview with Raquel Richardson, contact Ann Ehinger at 317-569-5977 or ann(at)silversquareinc(dot)com.
# # #