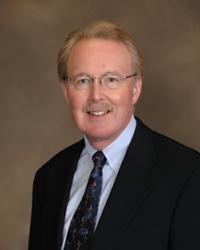 We are thrilled to have Jack join our team. We have relied on his expertise in the past and we are thrilled to have him in-house now so that we can seamlessly provide his services to our clients.
San Jose, California (PRWEB) September 07, 2012
Tamara Pow and Mark Figueiredo, founders of Structure Law Group, LLP in San Jose, are pleased to announce that John (Jack) Easterbrook has joined the firm. Mr. Easterbrook represents financial institutions, business entities and individuals in matters concerning commercial debt financing, real estate transactions, loan workouts, insolvency and creditor's rights matters. Tamara Pow said, "We are thrilled to have Jack join our firm. We have often relied on his expertise in the past and we are thrilled to have him in-house now so that we can seamlessly provide his services to our clients. "
Mr. Easterbrook joins Structure Law Group from Silicon Valley Law Group in San Jose. Before becoming an attorney, Mr. Easterbrook worked for Wells Fargo Bank in commercial asset based lending and management positions, and he has since represented numerous commercial banks and parties dealing with debt financing issues. Line group experience in the banking business gives Mr. Easterbrook the ability to approach legal problems with a keen eye for developing sensible, business solutions.
Mr. Easterbrook has extensive experience in the following areas:

Negotiating, structuring and documenting loan transactions including financings secured by business assets, intellectual property, real property, or mixed collateral, and structuring complex debt transactions involving multiple parties including trusts and guarantors.
Representing clients in the sale and assignment of loans, including loan participations.
Negotiating problem loan, real estate, construction, and contract disputes; working with lenders and borrowers to develop strategies for addressing problem credit transactions and formalizing them with forbearance agreements, or loan modifications.
Representing creditors in bankruptcy and insolvency proceedings to assert and protect rights, including obtaining relief from the automatic stay, developing cash collateral orders and other "first day" agreements, asserting lease rejection claims for landlords and defending preference claims, and negotiating or litigating rights under security agreements.
Analyzing and taking action on matters arising under the Uniform Commercial Code involving the taking and perfecting of security interests, and protection of the rights of an owner or a lender in property located with vendors or third parties.
Enforcing lender's remedies in state and federal court; litigating lender liability claims; representing clients in matters involving writs of attachment, writs of possession and appointment of receivers; conducting discovery, drafting motions and advocating on behalf of clients in court.
Addressing legal issues that may arise in non-judicial foreclosures of real and personal property collateral; litigating judicial foreclosure actions; working with title companies and trustees concerning foreclosures.
In addition to holding a J.D from Santa Clara University, Mr. Easterbrook also holds an MBA from U.C. Berkeley. He has published numerous articles, and most recently an article with the Daily Journal titled: Forging Into the New Year: Renewed Confidence Among Commercial Banking Lenders.
Mr. Easterbrook has also received the distinguished AV Peer Review Rating of 5.0 out of 5.0 from Martindale-Hubbell®.
About Structure Law Group, LLP
Structure Law Group, LLP is a business law firm located in the heart of Silicon Valley with clients located in San Jose, Santa Clara, Los Gatos and surrounding cities and also internationally. Practice areas include:
Business Transactions
Start-ups & Financing
Debt Financing and Secured Transactions
Creditor's Rights/ Insolvency
U.S. Market Entry
Corporations
Employment
Limited Liability Companies
Mergers & Acquisitions
Partnerships
Real Estate
Tax Planning
Business Litigation
For more information about the firm please go to http://www.structurelaw.com or visit our blog at http://www.sanjosebusinesslawyersblog.com.
Jack Easterbrook
Structure Law Group, LLP
(408) 441-7500
jwe@structurelaw.com
http://www.structurelaw.com
####