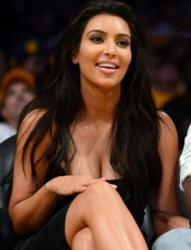 I wanted a modern elegance, casual.
(PRWEB) September 07, 2012
To help luxury lovers stay informed on the latest in upscale style and Hollywood happenings, Rodeo Drive Resale (http://www.shopRDR.com), premier reseller of 100% authentic guaranteed handbags and fashions including top designer pieces such as discount Chanel purses, Christian Dior wallets and Louis Vuitton clothing, highlights the latest in celebrity and designer fashion news.
1) FASHION DESIGNER STRIPPED OF AWARD: Disgraced fashion designer John Galliano, who once served as a designer for Givenchy and later artistic director for Christian Dior, was recently stripped of an award. On August 27, France's leading Jewish group announced that Galliano had lost the right to wear the French Legion of Honour medal. This is just the latest blow to the designer's legacy following a Paris Courts' decision which found him guilty of making anti-Semitic remarks in 2011. "What he said made him unworthy of wearing this decoration," The Associated Press quoted Richard Prasquier, president of the Jewish group CRIF, as saying on August 27. "There are some convictions that aren't compatible with the award." Last February, footage of Gallioano shouting anti-Semitic remarks toward a group of women landed online, which led to suspended fines and his termination from Christian Dior.
2) THE NEW VINTAGE: The French fashion house founded by style visionary Gabrielle "Coco" Chanel has unveiled its autumn/winter 2012/13 haute couture collection, which gives a nod to the 'New Vintage' movement, offering a refreshing edge to classic silhouette designs. "I wanted a modern elegance, casual," Chanel fashion designer Karl Lagerfeld said in a July 2012 story posted by The Toronto Sun. Next month, Chanel's Little Black Jacket exhibition will his UK shores, an event slated to commemorate the release of The Little Black Jacket: Chanel's classic revisited by Karl Lagerfeld and Carine Roitfeld, a collection of photos taken by Lagerfield that capture celebs and models sporting the iconic jacket.
3) OPERATION TAKEOVER: The self-appointed "Louis Vuitton Don" better known as rapper Kanye West often raps about his affinity for luxury fashion and style. But during a recent episode of Keeping Up With the Kardashians, West's girlfriend, reality television star Kim Kardashian, learned just how seriously he takes decadence after telling her to empty her entire closet in order to make room for an new wardrobe. While some might see the move as a bit controlling, Kim revealed she is learning a lot from the Grammy-Award winning musician. "Kanye has definitely inspired me to wanna, like, be a little bit more of an individual," she said, adding that the closet cleaning was as much a shock to her as viewers at home. "It's so ironic that I'm the one that's always giving my friends their closet makeovers so for the roles to be reversed it's like 'Oh My God."
Rodeo Drive Resale (shopRDR.com) has built a reputation of providing amazing deals on handbags, clothing and accessories from the top designers of upscale fashion. The company offers a 100% guarantee of authenticity on each item sold, and works daily with a network of clients looking to buy, sell, or for consignment of their luxury goods. ShopRDR.com loves high-end fashion, and believes finding a high quality, classic piece should be an easy, enjoyable -- and most importantly -- hassle-free shopping experience. For the finest in Louis Vuitton, Chanel, Prada, Gucci, St. John Knits, Christian Louboutin, Tiffany & Co. and more, visit RDR online at http://www.shopRDR.com or call 1-888-697-3725.
Also find shopRDR at:
Facebook: facebook.com/shopRDR
Twitter: twitter.com/shopRDR
YouTube: youtube.com/ shopRDR
Pinterest: pinterest.com/shopRDR
Rodeo Drive Resale (shopRDR.com)
1-888-697-3725
service(at)shopRDR(dot)com