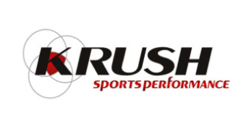 Jeff oversaw the entire strength and conditioning program of the Toronto Blue Jays Baseball organization
Edmonton, Alberta (PRWEB) September 11, 2012
Jeff Krushell, owner of Krush Performance, consults with Major League Baseball (MLB) International overseeing the Strength and Development on a global scale. Jeff Krushell is the source for Sports Performance information and has developed a comprehensive website with up-to-date sports performance information through podcasts, blogs, videos and articles.
The quality of podcasts you will hear from Jeff Krushell includes interviews with: former Mob-Boss Michael Franzese (gambling in sports), Perdita Felicien (Olympian and World Champion Hurdler), Glenn Fleisig (The Director of Research with the American Sports Medicine Institute), and Geoff Colvin (author of Talent Is Overrated).
Jeff oversaw the entire strength and conditioning program of the Toronto Blue Jays Baseball organization, consulted with the Edmonton Eskimos of the CFL and works with a handful of elite athletes. Jeff is also the Director of Human Sport Performance, promoting cutting edge sport science and drug free sport. Jeff Krushell has developed a professional network of sport contacts that includes Athletes, General Managers, Coaches and Sport Scientists from every discipline, every level of sport and reaching all around the world.
For more information on Jeff Krushell of Krush Performance please go to http://www.JeffKrush.com.