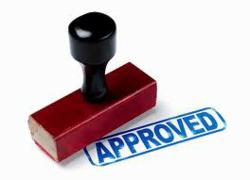 (PRWEB) September 06, 2012
Zane Benefits, which provides businesses with flexible and comprehensive alternatives to employer-sponsored health benefits, today published information about Section 105 Medical Reimbursement Plans. These plans are similar, and often synonymous with other popular plans, such as Health Reimbursement Arrangements, Health Reimbursement Accounts and Medical Expense Reimbursement Plans.
Section 105 of the IRS code allows small business owners to pay for medical expenses tax-free. With a Section 105 medical reimbursement plan, an employer can reimburse an employee for medical and insurance expenses. These can be expenses incurred by the employee or his or her dependents, but they must be allowed under the plan document, which is created by the employer and outlines the expenses eligible for reimbursement.
Section 105 medical reimbursement plans are more commonly known as Health Reimbursement Arrangements (HRAs). Many businesses use these plans as their sole employer-sponsored health coverage. A businesses might also use a Section 105 medical reimbursement plan as a supplement to traditional employer health insurance to reimburse deductibles, dental or vision.
In this quick guide, readers will learn:

What is a Section 105 Medical Reimbursement Plan
Advantages of a Section 105 Medical Reimbursement Plan
How to Set up a Section 105 Medical Reimbursement Plan
How to Administer a Section 105 Medical Reimbursement Plan