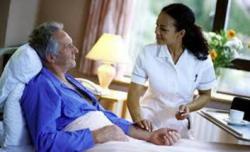 "The goal is to ensure our readers are receiving all the information they need to make an informed choice about their retirement years."
(PRWEB) September 06, 2012
The content staff and marketing management team of LivingSenior.com declared a huge announcement this week in regards to the various expansion projects on the site. The content team, in conjunction with the marketing management team, have worked together to provide readers a chance to request free educational guides on various senior living topics. This expansion will begin during the month of September with new guides offered on a periodic basis. James Connolly discussed the latest development with the marketing and content staff during the start of month meeting. He had the following to say regarding the expansion.
"There are times when a blog or an article just isn't enough. In these cases, a reader may spend unnecessary time looking for the information on the topic they have chosen. Instead of spending time performing needless searches, we have decided to join with the content management team to begin offering senior living guides. These guides are comprehensive and cover key information that seniors, baby boomers and their loved ones may need to make valued choices on assisted living options."
Content manager Megan Coogle discussed how this program will work and how readers can access the guides. "The guides will start becoming available during the month of September. We will begin with some assisted living guides and guides on senior living and retirement financing. Readers may subscribe to our RSS Feed for announcements regarding new guides, however, the best way to obtain the guides when they became available is to subscribe to our Facebook page or Twitter feed. Announcements will be made regarding each guide and will be announced through those sites first."
Mr. Connolly went on to say that the expansion will offer at least two guides per month on various topics. The topics will cover a wide range of senior living issues and will offer comprehensive information and key points on each. "The goal is to ensure our readers are receiving all the information they need to make an informed choice about their retirement years. We want them to know what options are available and how to choose those options as well as plan for those options. These guides will help with that."