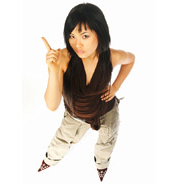 Pressure and stress are a very real challenge to cope with for any model
London, UK, 6th September 2012 (PRWEB UK) 6 September 2012
"Pressure and stress are a very real challenge to cope with for any model," explains Helens Stark, fashion editor for UK Model Agencies.
With the largest list of model agents in one place online, the team at the winning website with model connections source the latest up-to-date modelling news and information, and pass it on to their model audience. As more and more pages are added to http://www.ukmodelagencies.co.uk, the expanding section of dealing with stress highlights the intense pressures of the industry. The stress a model puts themselves under to maintain the perfect image, can cause all sorts of addictions they say, and the new pages address the related illnesses. UKMA provide pages to offer help and advice to all models and the latest section goes live today.
"The thing for any model to remember is that they are only human and those around them are human to," continues Helen." Reacting to pressures around you, events which trigger the body to react in certain way can make the stress seem even more intense. Models are surrounded by alcohol and drugs and unfortunately, it is a sad fact but lots of them succumb to substance abuse and addiction. Our new pages tackle not only the symptoms of stress, but also the many traps a model may fall into to relieve the pressure."
Pages dealing with alcohol abuse, anxiety, depression and drug abuse are all part and parcel of the brand-new pages added to the UK's largest online model agency directory this week. Promising more help, advisement and aid than ever before, Jim Dawson, Chief Press Officer for UK Model Agencies speaks out about the problems a model faces on a daily basis.
"Becoming stressed sometime in your modelling career is inevitable, but some models handle it better than others. Dealing with stress and learning to cope with it, is all about managing a problem which can become out of control. Our latest pages include suggestions which a model may find helpful to them. Some suggestions may work and some may not."
Helen has researched thoroughly how to de stress and passes on her information to any models wanting her advice.
"We have a model advice section especially for any models that need help," she says." We aren't doctors and we can't provide any medical opinions on the matter, but our research and information is aimed at answering questions before they get asked. We've tried very hard to balance our website with not only the glitz and glamour of the modelling world, but also to highlight the realities and the negative side of the modelling industry. Any aspiring model needs to really research their intended profession. Modelling is certainly not as easy as it looks, and it also carries with it a huge burden on a model's body, to be carefully and constantly maintained in a very specific way."
She goes on to explain, "our new pages can really help provide an outlet for emotional stress and we know any model doesn't want to hear bad things relating to the industry, but the facts are there and alcohol addiction and drug abuse could be just around the corner for almost anyone. If action is taken now to recognise the signs and symptoms of stress, help is out there and it can be avoided before it spirals out of control."
See new pages as they are added daily by filling out the form on many of the pages at http://www.ukmodelagencies.co.uk to keep up to date with all the latest model information and advice.