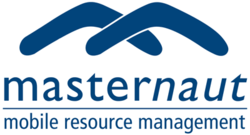 (PRWEB UK) 10 September 2012
The Council selected Masternaut for their ability to demonstrate the real-time tracking of the Group's 300-strong fleet of gritters, refuse and recycling collection trucks, large road sweepers and smaller transit vans. The pan-European telematics provider will be tasked with reporting the whereabouts of the fleet across a predominantly rural county with a road network of approximately 3,400 miles.
Following a phased implementation process, which ensured that the 300 vehicles were not all off the road at the same time, Masternaut also provided tailored training to service and area managers within the department.
The technology has also paved the way for an improvement in the level of service provided to locals by the Council, which coordinates around 7.5 million kerbside collections of refuse and recycling from local homes and businesses a year. This includes a decrease in the time taken to address customer problems and complaints. The whereabouts of a specific vehicle can be quickly checked by area waste managers fleet managers in response to a missed bin report, for instance, then allowing drivers to be alerted to the issue while on the job, without wasting time in returning to the depot.
Northumberland County Council's fleet manager, Davey Robertson, said: "Masternaut's vehicle tracking technology has enabled us to increase the efficiency of the fleet used to deliver our Waste Management, Highways and Neighbourhood Services, enabling the coordination and management of hundreds of drivers and vehicles across a vast, rural area.
As a result, we are now looking at expanding our use of the technology into other departments of the Council."
About Masternaut
Masternaut is the leading Pan-European software provider of on demand telematics solutions, with the broadest range of products and services positioned to meet growing customer demand for robust, easy-to-deploy solutions that provide deep business intelligence, help customers to minimise costs and maximise profitability.
Masternaut employs over 500 telematics professionals, supply services to more than 10,000 customers and have over a quarter-of-a-million assets, vehicles and people connected to our SaaS solutions. Over 12,000 users interact every hour with our systems, over 45 million data transactions a day are processed and configured into 16,500 reports distributed daily.
Founded in 1996, Masternaut began as a vehicle-tracking solution provider. Through technological innovation and partnerships with best-in-breed providers, Masternaut grew its product features portfolio to include sustainability business intelligence solutions that lower emissions and reduce fuel costs.
Masternaut is headquartered in Leeds, UK, with customers using our technology in 32 countries. Masternaut has European regional offices in France, Germany, Spain and Sweden.