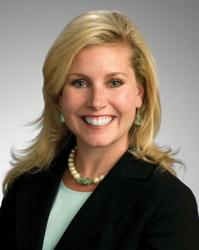 "Helping to build participants' confidence so that they may take an active role and contribute from day one is critical," said Ms. Hancock. "The program teaches behavioral traits that are crucial for achievement in the workplace."
Houston, Texas (PRWEB) September 06, 2012
Andrews Kurth LLP announced today their partnership with The Fullbridge Program, a rigorous business education program that focuses on two goals: building business competencies and adopting professional behaviors.
This program adds a business component to the firm's well-established Attorney Professional Development program led by Director of Attorney Professional Development, Amy Sladczyk Hancock, JD, and will be complemented by additional training programs related to functions that are specific to the firm and its practice groups. Throughout the four-week program, the firm's nine new associates will receive extensive training on subjects not generally taught in law school, such as business valuation, financial analysis and project management. Andrews Kurth is one of three law firms in the United States and the only Texas-based law firm to partner with The Fullbridge Program.
"Helping to build participants' confidence so that they may take an active role and contribute from day one is critical," said Ms. Hancock. "The program teaches behavioral traits that are crucial for achievement in the workplace."
The program is designed to provide a holistic business education, helping prepare new attorneys to deliver increased quality and value to their clients and firm. The training combines focused elements of business education with real-world legal training to deliver a program that is designed to prepare individuals to succeed and distinguish themselves in the modern workplace. New Andrews Kurth associates will be immersed in the language of business and will be provided with the tools to help them add value immediately. The goal is for participants to begin to learn competencies through both individual practice and team collaboration.
"We are proud of the custom training program that we have created for our new associates with Fullbridge," said Bob Jewell, firm Managing Partner. "Adding value to our clients is important, so a principal objective of the Fullbridge Program is to help our associates better appreciate the objectives of our clients."
"The Fullbridge Program focuses on accelerating the path to excellence for law firm associates; we are delighted to be working with the extraordinarily talented new lawyers and the extremely competent firm management and professional development teams at Andrews Kurth," said Peter Olson Co-CEO & Founder, The Fullbridge Program.
About The Fullbridge Program
The Fullbridge Program is a rigorous and highly collaborative business education program that accelerates new associates' transition from law school to the practice of law. Fullbridge immerses newly minted lawyers in the language of business and helps them build their confidence to ask the right questions and contribute meaningfully from day one. Founded and led by Peter Olson and Candice Carpenter Olson. Mr. Olson is a Harvard JD/MBA, who served as Chairman and CEO of Random House for ten years, transforming it into a global market leader. He is a Senior Lecturer at the Harvard Business School. Ms. Olson, a Harvard MBA, was a co-founder and CEO of iVillage.com, a pioneer in social media. She was one of the first five women in the U.S. to take a company public and led new business initiatives at American Express, Time Warner, Comcast and AOL. For more information, visit fullbridge.com.
About Andrews Kurth LLP
For more than a century, Andrews Kurth has built its practice on the belief that "straight talk is good business." Real answers, clear vision and mutual respect define the firm's relationships with clients, colleagues, communities and employees. With 400 lawyers and offices in Austin, Beijing, Dallas, Houston, London, New York, Research Triangle Park, The Woodlands and Washington, DC, Andrews Kurth represents a wide array of clients in multiple industries. For more information about Andrews Kurth, please visit andrewskurth.com.
# # #