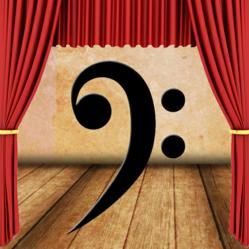 An Effortless, fun way to learn how to sight read music.
London, UK (PRWEB) September 07, 2012
Bass Cat, is an app created by professional musicians and educators, designed to help kids and adults learn how to quickly identify notes in the bass clef.
Players will find themselves immediately immersed in an entertaining game that guides them through 50 levels and helps them to effortlessly learn how to read notes in the bass clef.
This is the third and final installment in a series of music education apps which includes, Treble Cat, for learning to read notes in the treble clef and Rhythm Cat, an addictive game that introduces the basics of rhythm.
These apps can be used by beginners, or by more advanced students as a useful refresher and have been successfully employed in classroom settings as well as in private lessons.
LMuse Limited developed their "Music Cat" series as a fun way for beginners to get past the most challenging and often discouraging introduction to reading music. The aim is for the user to feel enthusiastic, encouraged and learn skills that can be transferred to any musical instrument.
For more information visit: http://stockmusicboutique.com/learn-how-to-read-music/