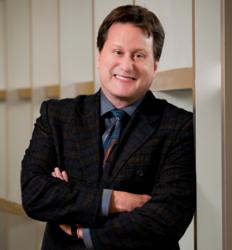 Americans should be allowed to seek higher education without being preyed on and taken advantage of.
Dallas, Texas (PRWEB) September 08, 2012
Dallas-based Rasansky Law Firm announces it has begun pursuing cases against for-profit schools that have victimized and defrauded students.
"Many Americans see secondary education as their path to a better financial future, and they are often right," says education fraud attorney Jeff Rasansky. "Unfortunately, there are for-profit institutions that are willing to exploit this desire to learn. It's become a debilitating problem for many Americans and we must put a stop to it."
There are many different ways for-profit schools defraud their victims and it starts from the moment a prospective student comes in contact with them. Unlike traditional schools, for-profit institutions main goal is to make money. This results in a system that centers on recruiting as many students as possible. One way they achieve this is by hiring an aggressive, commissioned sales force that will say or do whatever it takes to convince people to enroll.
From misrepresenting job placement statistics to lying about accreditation, offending schools are purposely misleading victims in order to fill classes and pad their bottom line.
For-profit college enrollment has soared from about 365,000 students to nearly 1.8 million in the past several years, according to a comprehensive study by Senator Tom Harkin. As the number of for-profit trade schools, career colleges and online schools continue to rise, so does the potential of fraud. This has not been lost on the federal government.
The Federal General Accounting Office recently conducted an undercover test of 15 different for-profit schools. Four of the colleges encouraged fraudulent financial aid practices. The GAO found that all 15 of the schools made questionable or deceptive statements to their undercover applicants.
The GAO also noted the aggressiveness of the school salespeople. One of the undercover applicants received 180 calls in a month, some as late as 11 p.m.
"Americans should be allowed to seek higher education without being preyed on and taken advantage of," says Rasansky. "We should be commended for our desire to learn, not victimized by a college scam and plunged deep into debt."
Students have a right to get the education they were promised and paid for. Rasansky, a college fraud lawyer encourages anybody who feels they were misled or taken advantage of by a for-profit school to contact an education fraud law firm today. While an attorney cannot recover the time and effort spent, they may be able to help victims with any financial damage done.
About Rasansky Law Firm
Rasansky Law Firm is based in Dallas and has built a national reputation for excellence by providing quality representation and the highest level of personal service with an award winning team of experienced attorneys. The law firm is also part of the exclusive 1-800ATTORNEY network.
2525 McKinnon, Suite 625
Dallas, TX 75201
Fax: 214-651-6150
Toll Free: 855-833-3707
###