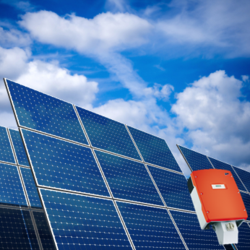 (PRWEB) September 07, 2012
The Renogy 245 watt modules delivers limitless benefits in residential and commercial projects, including:

High Performance
Value untapped
Partnership on demand
Importantly, using higher wattage panels in residential and commercial projects can result both in higher project profitability for installers and a lower levelized cost of energy (LCOE) for commercial customers. Use of Renogy 245 will increase output and offers a warranty that higher than other PV modules.
Now through September 2013, PeakSolar.com is offering a turnkey system with 42x Renogy 245, 1 SMA 8000 and Racking for $1.64 per watt or $16,831.60.
About Peak Solar:
PeakSolar.com is a regional expert in solar development and engineering as well as a leading supplier of photovoltaic components and solar kits. Providing turnkey PV systems for residential, commercial and industrial applications. Peak Solar has developed systems from the home consumer to corporate energy development parks.