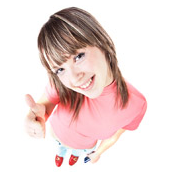 Some teen models suffer really badly with nerves
UKMA, 7th September 2012 (PRWEB UK) 7 September 2012
With the largest list of model agents online anywhere in the United Kingdom, UK Model Agencies launch seven new pages dedicated to drug abuse in the industry. The team at UKMA give an insight into the warning signs of drug abuse in teen models, overcoming drug addiction, and the treatment available. Priding themselves on getting personal, the new pages tackle tricky subjects and taboo tips about the profession. The seven deadly sins of addiction are displayed for all to see, in seven new sections, which go live today.
"Some teen models suffer really badly with nerves when they first start out trying to balance modelling with their school or college work," explains Helen Stark, Fashion Editor for UK Model Agencies. "The life of any model can be very pressurised and half of the job is socialising and being around others who may possibly smoke, drink alcohol or use drugs. Teen modelling is being around others who can lead you astray. This can either in the modelling world, or at school." She goes on to say, "this can also lead to some sort of addiction. Some models are able to use recreational or prescription drugs without ever experiencing negative consequences or suffer from any addiction, but for many others, the vulnerable ones, substance abuse of any kind can cause big problems in modelling jobs, your home life, your relationships and also your school life. It is a spiral which can take hold very easily and end up leaving you feeling isolated, helpless and ashamed."
The new pages include a section for parents highlighting the warning signs of drug abuse in teen models. Stevie Lake, Marketing Manager for UK Model Agencies says,
"The warning signs of drug abuse is very similar to those in adults, but with teenagers, it can sometimes be even scarier, especially the parents. Sometimes experimenting with drugs doesn't automatically lead to drug abuse and parents need not panic if they first detect signs of drug abuse in their teen model."
Used to dealing with e-mails and phone calls with models of all ages, Stevie explains his team have become experts in research and model advice. "We aren't doctors or wizards for that matter, and we can't offer medical advice or wave a magic wand. What we can do is add pages to our website to answer questions which may be forming in a models mind."
http://www.ukmodelagencies.co.uk highlights the dangers of modelling and balance their information with the glitzy and glamorous side of the industry with the hard facts. They are clearly a company who care about the well-being of models of all ages and are keen to point out the negative side of the profession, as well as the wonderful opportunities which are available to those who work hard and can deal with the stress.
"The challenge of parents is to distinguish between the normal, often volatile and challenging ways wonders of a normal teenager," says Helen." This is hard enough, but if your child is also teen modelling, then the risk of drug abuse increases greatly, especially if they are hanging around with the wrong crowd. The job for parents is to recognise that something is not quite right and that they need to start doing something about it. Our new pages deal with all sides of drug abuse and we hope it will provide help and reassurance to those who need it."
The new pages dealing with drug abuse go live online today. Visit http://www.ukmodelagencies.co.uk and learn the facts and figures surrounding drug abuse and teen modelling.