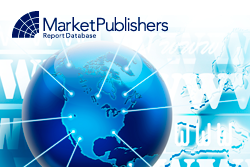 London, UK (PRWEB) September 07, 2012
Cosmetics packaging is one of the essential factors which cosmetic companies must take into account when trying to capture consumer attention in crowded market-places. The importance of cosmetics packaging to the success of cosmetic products has meant that companies operating in the sector are expected to gain steady profits throughout the coming years. Various consumer trends have also served to both increase the quantity of packaging sold and increase the value of packaging sold, increasing the value of cosmetic packaging markets. Forecasts say the value of the global cosmetics packaging market will reach USD 24.0 billion by the end of 2012.
Growth within emerging markets, including India, will enable more local consumers to join the emerging middle class and will heighten their demand for various cosmetic products.
New market research report "Indian Packaging Industry: Focus on Cosmetics Packaging Market" worked out by Koncept Analytics has been recently published by Market Publishers Ltd.
Report Details:
Title: Indian Packaging Industry: Focus on Cosmetics Packaging Market
Published: September, 2012
Pages: 65
Price: US$ 850.00
http://marketpublishers.com/report/industry/other_industries/indian-packaging-industry-focus-on-cosmetics-packaging-market.html
The research report delves into comprehensive analysis of the Indian cosmetic packaging market – its sizing, growth, segmentation, packaging materials, major trends and drivers of the industry. It also presents the competitive structure of the industry and profiles the top players operating in the marketplace, along with an in-depth discussion of their key business strategies, revenue analysis and product portfolio. Furthermore, the potential future growth path of the industry is also explored.
Top companies profiled include: Essel Propack, Amcor Limited and UFLEX Limited.
Report Contents:
1. Global Packaging Industry: an Overview
1.1 Market Size by value (2010)
1.2 Breakup by End Use (2010)
1.3 Share by Geography
1.4 Share by Packaging Material (2010 & 2016E)
2. Global Cosmetics Packaging Market
2.1 Cosmetic Packaging Market: Overview
2.2 Evolution of Cosmetic Packaging
2.3 Importance of Cosmetics Packaging
2.4 Market Size by Volume
2.5 Market Size by Value
2.6 Trend in Geographies
2.7 Percentage Breakup of Pack Material (2010)
2.7.1 Growth of Personal Care Packaging Market
3. Indian Packaging Industry: an Overview
3.1 Indian Packaging Industry
3.2 Classification of Packaging
3.2.1 Classification by Shape
3.2.2 Classification by Methods
3.2.3 Classification by Contents
3.2.4 Classification by Materials Used in Packaging
3.2.5 Types of Packaging
3.3 Functions of Packaging
3.3.1 Use of Packaging: India
3.4 Market Size and Growth
3.5 Growth Drivers
4. Indian Cosmetics Packaging Market: Sizing And Segmentation
4.1 Market Size by Value (2011 & 2014E)
4.2 Market Share by Segments
4.3 Per Capita Expenditure on Cosmetics (2011)
4.4 Categories of Cosmetics Packaging
4.4.1 Development of Modern Cosmetics Packaging
4.5 Key Growth Segments
5. Indian Cosmetics Packaging Market: Packaging Materials
5.1 Plastics Packaging Industry
5.1.1 Market Size by Value
5.1.2 Market Size by Volume
5.1.3 Per Capita Consumption
5.1.4 Future Outlook
5.1.5 Plastic Consumption by Type (2008- 2010 & 2014E)
5.1.6 Porter's 5 Force Model
5.1.7 SWOT Analysis
5.1.8 Pros and Cons of Plastic Cosmetic Packaging
5.2 Flexible Packaging Industry
5.2.1Market Size by Value (2009 -2015)
5.2.2 Consumption by End Markets (2009)
5.2.3 Comparison of Rigid Packaging and Flexible Packaging
5.2.4 Market Trends
5.2.5 Factors Driving Industry
5.2.6 Emerging Trends and Outlook
5.2.7 New Developments in Flexible Packaging Industry
5.3 Glass Packaging Market
5.3.1 Market size by Value (2010)
5.3.2 Per Capita Consumption: Container Glass (2010)
5.3.3 Share by End-Use (2009)
5.3.4 Glass Polymer
5.3.5 Features of Container Glass
5.3.6 Growth Drivers
5.3.7 Factors Affecting Growth
5.4 Metal Packaging Industry: Personal Care
5.4.1 Market Size by value (2010)
5.4.2 Growth Drivers
5.4.3 Materials used for cosmetics metal packaging
5.5 Packaging Materials: Problems
6. Growth Drivers of Cosmetics Packaging Industry
7. Regulation in Cosmetics Packaging Industry
7.1 Import Regulations on Labeling and Packaging
7.2 Registration for Import
8. Company Profiles
8.1 Essel Propack
Essel Propack Manufacturing Model
Revenue Analysis
Future Vision and Strategy
8.2 Amcor Limited
Business overview
Business Strategies
Strategy Analysis
Revenue Analysis
Sales by Region
8.3 UFLEX Limited
Business Overview
Business Strategy
Revenue Analysis
List of Graphs and Charts
List of Tables
More new market research reports by the publisher can be found at Koncept Analytics page.