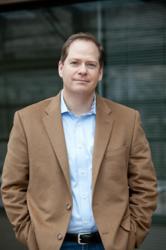 "We're thrilled Scott Bailey was selected for this award by Business First Buffalo, and not at all surprised. He's a key example of the talent behind Synacor" – Ron Frankel, Synacor CEO
BUFFALO, NY (PRWEB) September 10, 2012
Synacor, Inc. (NASDAQ: SYNC), leading provider of next-gen startpages, TV Everywhere solutions and cloud-based services, today announced that Scott Bailey, Chief Operations Officer, has been selected as a winner of the Business First Buffalo 612' awards, which honor the region's best C-level executives.
"We're thrilled Scott Bailey was selected for this award by Business First Buffalo, and not at all surprised. He's a key example of the talent behind Synacor," said Ron Frankel, Synacor CEO. "By onboarding new clients and bringing increased value to their subscribers, he is playing an important role in the evolution of how consumers receive a unified experience for apps across multiple devices."
Equipped with a strategic eye and more than a decade of broadcasting and publishing experience, Bailey has operational responsibility for many important aspects of Synacor, including business operations and development, product and service development, monetization, legal and information technology. Additionally, Bailey plays a major role in the strategic direction of the company, including what potential acquisitions and partnerships will bring better services to Synacor customers that can be offered to their subscribers.
Prior to Synacor, Bailey held positions at Comcast Interactive Media as Senior Vice President, General Manager and Turner Broadcasting, Vice President, General Manager. His efforts at Comcast led to increased user growth of Comcast.net. At Turner Broadcasting he was instrumental in establishing and growing a new interactive, sports and entertainment division – now known as Turner Sports Interactive – for which he was recognized in Sports Business Journal as one of "The 20 Most Influential: In Online Sports." Bailey is also an Emmy award winner for his work in advanced media technology.
Other winners of this award include James Fashano, Alliance Advisory Group; Gary Marchiori, EnergyMark; Michael McCartney, Digits LLC; Alphonso O'Neil-White, BlueCross Blue Shield of WNY; and Don Jacobs, 3rd Learning. A full list of award winners can be found on bizjournals.com/buffalo/.
About Synacor
Synacor's white-label platform enables cable, satellite, telecom and consumer electronics companies to deliver TV Everywhere, digital entertainment, cloud-based services and apps to their end-consumers across multiple devices, strengthening those relationships while monetizing the engagement. Synacor (NASDAQ: SYNC), is headquartered in Buffalo, NY. For more information, visit synacor.com.
Integrate. Authenticate. Engage.