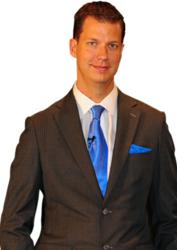 (PRWEB) September 09, 2012
JT Foxx, entrepreneur and business guru, has released a statement regarding why it is important that businesses use Facebook. This statement comes after the deal was closed that made Instagram officially owned by Facebook. Instagram is a social network that uses photo-sharing as a way to connect with friends. As part of the Facebook deal, people were assured that Instagram would still function as a separate entity, according to a CNet News post Sept 6th.
The Facebook deal was made as part of an effort to improve the photo-sharing app for the community. Although Facebook claims to want to better the app, the acquisition may also be part of an effort to protect their own photo-sharing features from being outshined by their competitor. In fact, Instagram was one of the fastest growing mobile apps in history. According to CNet News, Instagram had $80 million users in less than two years.
After the deal officially closed, JT Foxx wanted to ensure that other entrepreneurs and business owners were aware of the benefits of using the powerful social network as part of a social media plan for promoting and marketing their business. JT Foxx stated, "Facebook is an easy way to get the information about a brand or business available for millions of people to see." As an avid Facebook user, JT Foxx suggests that all professionals develop a plan for social media usage.
According to some statistics released by Forbes, Facebook users on average spend 6.4 hours per month on the social networking website. For this reason, it is a great method for promoting or marketing a business, and engaging with potential customers for that business. For more information on using Facebook for business purposes, or to learn more about JT Foxx, visit http://www.facebook.com/pages/JT-Foxx-Fan-Page/108651652498044.