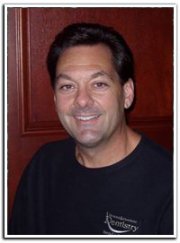 Tampa, FL (PRWEB) September 10, 2012
Randall A. Diez, DMD, offers CEREC procedures to replace old fillings, fill new cavities, and restore teeth that have been weakened or broken. The material used is ceramic and can be colored to match the other teeth in the mouth. Dr. Diez uses a special machine that includes software to help him design the restoration. He has an in-office milling machine that shapes the ceramic and prepares it for bonding.
CEREC is an acronym that stands for Chairside Economical Restorations Esthetic Ceramic. Whether the restoration required is a filling, a crown or a veneer, the procedure allows the dentist to complete the entire process in his office in a single appointment.
The Acquisition Unit contains the computer and the camera; it takes an impression of the tooth and converts it to a 3-D model so that the dentist can design the necessary restoration. The design software allows Dr. Diez to design restorations for such things as fillings or inlays, partial crowns or onlays, full crowns, and veneers. The design process only takes a few minutes, and then the information is sent to the Milling Unit.
The dentist places a block of ceramic that he has color-matched to the existing teeth in the Milling Unit. Diamond coated burs within the machine carve the ceramic block into the required shape, as sent from the Acquisition unit. The carving may take anywhere from eight to 18 minutes, depending on the restoration. The restoration is then polished and bonded to the prepared tooth. For people who require restorations but are short on time, the CEREC procedure may be an excellent option. To find additional information on this procedure, go to dentist-in-tampa.com.
General and Cosmetic Dentistry is a general practice offering patients personalized dental care for Tampa, FL for over 25 years. Dr. Randall A. Diez received his bachelor's degree from University of Florida, is a graduate from University of Florida College of Dentistry and Las Vegas Institute for Advanced Dental Studies. He is educated in advanced anterior aesthetics, cosmetics and reconstructive procedures, and occlusion I (biting function and related muscles and joints). Dr. Diez is certified in sedation dentistry, Invisalign, CEREC, Laser Dentistry and TruDenta Migraine Therapy. He is part of one percent of dental professionals providing the most recent FDA cleared laser procedure for gum disease and periodontal treatment, and only two percent of dentists have his level of advanced education. To learn more about General and Cosmetic Dentistry and their dental services visit their website at http://www.dentist-in-tampa.com and call (813) 321-0074 or (813) 358-5750.