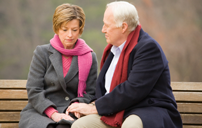 This one decision alone can save the grieving family hundreds—and sometimes thousands—of dollars.
El Paso, TX (PRWEB) September 10, 2012
Until recently, families relied entirely upon a funeral director to make all the arrangements when a loved one passed away. Now individuals and families are taking charge of funeral plans and arrangements—in the same way they do everything else from investigating health issues to making travel plans—they do it themselves on the Internet.
SharedSorrows.com was designed to meet five specific needs that arise when someone passes away; Planning, Providers, Communication, Memorialization and Grief Care.
Benjamin Stewart, Chief Care Officer of SharedSorrows.com says, "We developed a web site that allow those who have suffered a loss to make funeral plans before they go to the funeral home. This free service helps prevent manipulation and misunderstandings". The site also contains a wealth of information along with tools and calculators to provide assistance at a difficult—and expensive time.
As a point of reference, the average traditional funeral costs over $10,000—an expense which many cannot afford since the economic calamity of 2008. "We have a service called CareFund™ through which family and friends can contribute to funeral expenses, a network of chaplains is also available to conduct funerals for a small fee if the family wants a clergy person to officiate the services. There are plenty of additional tools and services—many of which are free."
SharedSorrows.com has carefully selected providers of related products and services. Many people are not aware that the Federal Trade Commission's "Funeral Rule" requires funeral homes to accept caskets and urns purchased from third-parties. This one decision alone can save the grieving family hundreds—and sometimes thousands—of dollars. SharedSorrows.com also recommends books and movies which deal with loss and grief, and they offer flowers and keepsakes as well.
Stewart says, "SharedSorrows.com is my way of giving back and helping others. Even though we are a web-based service, I talk to people on the phone every week who call to thank us for what we are doing. That is the best part of what we are doing."
SharedSorrows.com was launched by a disabled veteran, Benjamin Stewart, along with his family and several close friends in April, 2012.
# # #
If you'd like more information about this topic, or to schedule an interview with Benjamin Stewart, please call (888) 670-9323 or e-mail info(at)sharedsorrows(dot)com http://www.sharedsorrows.com