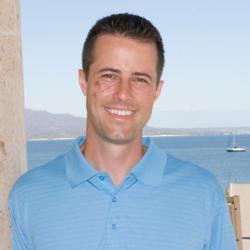 Scottsdale, AZ (PRWEB) September 10, 2012
MobileHomeParkClassroom.com recently upgraded their popular mobile home park management training course to work on the iPad and iPhone.
The course includes training videos covering each aspect of the business, role-play videos, documents and templates, step-by-step mobile home and RV park marketing videos, and interviews with park managers and owners.
Ayers combined the experience of three generations of mobile home park owners and managers into a single training comprehensive mobile home park management training program designed to make management simple and easy.
"With this upgrade, members can learn how to do everything from running their park to marketing their park on the Internet with nothing more than an iPhone." said Jason Ayers, the creator of the course.
Ayers created the course after noticing that the majority of mobile home park managers and owners were learning the business through painful trial and error.
"I realized that managers needed a comprehensive training program and that owners needed a way to train their on-site managers without sacrificing hundreds of hours with every new hire." said Ayers.
The course makes it easy for new or existing managers to learn how to run a mobile home park in a way that makes the job as enjoyable as possible.
Mobile home park owners can use the course to train their manager, learn the business, find an on-site property manager and to learn how they can manage their manager from anywhere on the planet using low-cost, easy to use technology.
Those interested should visit the official site here.