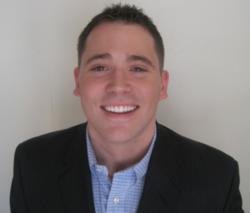 This is one of the easiest tools I've ever seen for leveraging the power of positive reviews to get new customers. It's ingenious.
Scottsdale, AZ (PRWEB) September 09, 2012
Social media marketing is hot right now, but Review Engine ROI is one of the few tools available that makes it simple to get new customers using the power of social media.
Social media expert Nick Unsworth essentially combined two of the most powerful elements available to marketers today - social media and trusted recommendations.
The social media marketing plugin makes it easy for marketers or business owners to collect testimonials from happy customers. Those reviews are then shared on the Facebook walls of the customers leaving the testimonials.
Review Engine ROI is simple to setup and has been proven to work by a number of Unsworth's clients who have used the product to generate additional customers without spending a single penny on traditional advertising.
Perhaps one of the best features of the program is how simple it is.
Anyone can follow the simple instructions, install the plugin and start collecting testimonials from satisfied clients. Those testimonials can be used in other forms of marketing, but the biggest benefit occurs when the friends and family members of your existing customers read the testimonial.
According to Nielsen's Global Trust in Advertising survey, 92% of respondents said they trust the recommendations of friends and family above all other forms of advertising. This is occurring at the same time that we are seeing a decrease in trust in traditional forms of advertising.
Combined with the viral power of Facebook, that's what makes Review Engine ROI so effective.
"With a risk-free guarantee, this is a no-brainer if you have customers that are using Facebook and your business needs more customers." said Ayers of StrategicProfitsFormula.com, who reviewed the course.
Those interested should visit the official site here.
A full review of the social media software and course can be found at: http://strategicprofitsformula.com/social-media/how-does-review-engine-roi-work