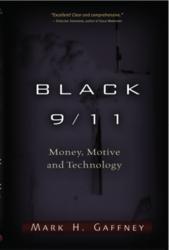 On Tuesday, September 11, 2 p.m., 9/11 experts will speak out on how the events of that day have led to behaviors by government and corporations which have increased the temperature on global war and hate mentalities
(PRWEB) September 09, 2012
Author and Researcher Mark H. Gaffney leads the discussion on America's new enemies
The attacks of September 11, 2001 are still traumatic for nearly every American, says Author Mark H. Gaffney, but nearly a decade of distance should help comprehend the events of that day better.
           
Thus on Tuesday, September 11, 2 p.m., 9/11 experts will speak out on how the events of that day have led to behaviors by government and corporations which have increased the temperature on global war and hate mentalities, and what solutions are available to promote healing.
           
The program of the 9/11 Film Festival, held in Oakland, California's Grand Lake Theater from 2 to 11 p.m., are available at:
http://sf911truth.org/wp-content/uploads/2012/09/9-11-12FilmFestSchedule.pdf. General information is available at sf911truth.org
           
Mr. Gaffney is the author of Black 9/11: Money, Motive and Technology, a thoughtful examination of the day's events and scope of the government response.
For information on this book, the author and the film festival, please contact Kris Millegan, Publisher, TrineDay, (800) 556-2012 or publisher(at)trineday(dot)net.
###