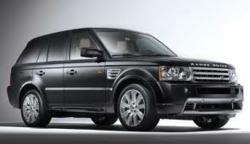 (PRWEB) September 10, 2012
Buying Cars Below Wholesale online guide has been published by CloseoutExplosion.com, a New York wholesale closeout business. The market for buying and selling cars at below wholesale prices is vast, with both domestic and international demand from people looking to buy cars for themselves, to dealers looking to resell cars in the United States, to exporters looking to ship cars to Africa, Europe, Latin America, and to the Middle East.
"The market for American cars, and for foreign cars made for the United States market, is very strong overseas and consists of private buyers looking for high quality used cars, to dealers looking to fill orders for particular car models for their customers. In addition, many international business people will buy a car when the potential profit margin is high, even before they have a buyer for it," said Donny Lowy, who publishes the Buy Cars Below Wholesale website.
Besides the free car buying guide being a great resource for car buyers, it also a great asset for car resellers looking to build a strong car business. As a wholesale and closeout business located in New York, CloseoutExplosion.com has many customers that ship cars overseas. Donny Lowy, the CEO, has spoken to many customers that export cars for resale, attend car auctions in New York and New Jersey, and has conducted his own research to provide highly useful information for those looking to make money in the car business. Especially now with the popularity of eBay Motors, there many opportunities to buy and sell cars using online auctions.
"I have personally seen online and offline car auctions for autos such as Cadillacs, Hondas, Ford Explorers, Land Rovers, Jaguars, Jeeps, Acuras, and Volvos," added Donny Lowy.
The online wholesale car buying guide covers topics such as:
How To Find The Best Car Auctions
Buying Cars At True Below Wholesale Prices
How To Profitably Sell Cars Online
Repossessed Auto Auctions
How To Discover Collectible Cars At Auctions
How To Avoid Curbstoning
Who Never To Compete With At A Car Auction
How To Navigate Government Surplus Car Auctions
How To Make Thousands Of Dollars At Auctions With The Help Of A Mechanic
Opportunities for buying cars at below wholesale prices are not limited exclusively to government and private car auctions. There are also opportunities to purchase cars from private sellers, directly from dealers, and from bankruptcy business sales. The opportunity to make money with auto arbitrage is also possible in the car business, which is the concept of buying a car at a lower price than it can sell for in another market. The car business tips, strategies, and ideas can help everyone from New York and New Jersey car dealers, to African and European car importers.