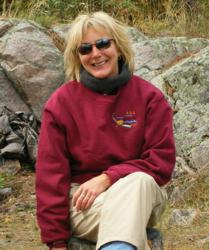 "Fishing is prime here and September is a most beautiful time of year to visit," commented Dee Kuder of the Crane Lake Visitor and Tourism Bureau.
Crane Lake, MN (PRWEB) September 11, 2012
The Crane Lake Minnesota Visitor & Tourism Bureau is pleased to announce the on-line registration forms are now available for the September 22, 2012 Tracey Hunter Christoff Memorial Walleye Fishing Tournament. The tournament is scheduled to be held from 8:00 a.m. to 4:00 p.m. on Crane Lake.
Participation in the tournament is limited to 25 boats, with up to four fishermen per boat. Cash prizes will be awarded to the top three placing boats. In addition, there will be five randomly drawn prize winners from among the contestants. Registrations are accepted on a first come – first served basis.
The memorial tournament was founded in 2011 to honor the memory of Tracey Hunter Christoff. Tracey was well known and well loved by her family and friends, and a respected member of her community. The proceeds raised through the tournament will be donated directly to the Range Women's Advocates organization which operates out of Virginia Minnesota to provide free and confidential victim services to over 800 battered women and 170 children each year on Minnesota's Iron Range.
"Tracey's Tournament is a fantastic opportunity to experience the excitement of catching Minnesota's famous Walleye Pike and Sauger on beautiful Crane Lake, surrounded by our pristine natural environment all decked out in falls finest colors. Plus, you'll be making a valuable contribution in support of women," said Dee Kuder of the Visit Crane Lake Visitors Bureau.
"The registration form and full information about the tournaments rules and regulations can be found at the website, http://www.traceystournament.com You will also find an informative Question & Answer page which deals with the most commonly asked fishing tournament questions."
The tournament is a Walleye/Sauger catch and release event. Total cash prizes of $3,000 will be awarded, with the First Place winners to receive $1,200. Second Place will take away $800 and third will receive $500. The cost to register a boat with up to four fishermen is $160.00. Live and artificial baits will be allowed and a valid Minnesota Fishing License is required.
With the Voyageurs National Park surrounding the area and virtually thousands of acres of public lands and waterways, there will be ample opportunities for those not entered in the tournament to see the spectacular fall foliage and scenery of Northern Minnesota. the visit Crane Lake website offers information on activities nearby during the month.
"Fishing is prime here and September is a most beautiful time of year to visit. Don't delay in signing up for the tournament as the number of participants is limited, but even if you don't get registered in time, you can certainly head north for a Crane Lake fishing experience anyway. There are lakes full of fish all around us here!" commented Dee Kuder of the Crane Lake Visitor and Tourism Bureau.
The "Visit Crane Lake" organization represents many local vacation properties in the Crane Lake area. The staff is more than happy to assist fishermen and other visitors in finding the appropriate lodgings to serve their specific needs and interests. The Visit Crane Lake website is a good place to begin planning a visit.
For more information, contact 1-800-362-7405, e-mail Vacation(at)VisitCraneLake(dot)com or connect with the website at http://www.visitcranelake.com for the latest updates on events, activities, rentals, guided tours, lodgings and more.