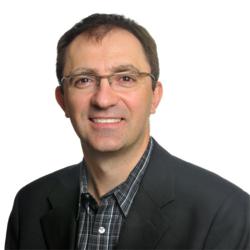 First Niagara Bank set a high bar for us: Deliver the same high-quality, personal experience online that a customer experiences in-branch.
Rochester, NY (PRWEB) September 10, 2012
First Niagara Bank's innovative new website (http://www.firstniagara.com) has been named a finalist in the prestigious OMMA 2012 competition, hosted by Online Media and Marketing Magazine. The site features simplified design and navigation, more discoverable content, quicker and more engaging ways to match products and services with lifestyle and life stage, easy-to-understand copy and localized features to yield a more personal and human experience. The site was designed by the bank's direct and digital marketing agency, Catalyst (Rochester, New York).
According to Damir Saracevic, Catalyst's director of digital strategy, the site "humanizes" the banking experience by aligning the site design with the customer's desire for easy-to-find, easy-to-understand content, with functions most relevant to their needs. Product offerings are grouped according to customer priorities vs. bank priorities. Product options map directly to the customer's chosen persona—for example, students, young families with children, and retirees. Customized content, menus and links appear only if they are relevant to the individual customer's preferences. Throughout the site, the customer's needs take center stage, not the bank's.
And because First Niagara is a regional bank, closely tied to the communities it serves, the customized experience was further enhanced by offering access to local branches, local rates and even local staff.
"In addition to the simpler interface, one of the most important things we did was eliminate the 'bankerese.' We used clear, human language to describe products and services," said Saracevic. "To the greatest extent possible, we blew up the fine print and made sure it was readable without a magnifying glass and a legal dictionary. We also placed content where the customer would expect it to be, such as CDs under 'Savings Accounts' instead of 'Investments.'
"First Niagara Bank set a high bar for us: Deliver the same high-quality, personal experience online that a customer experiences in-branch," Saracevic added.
OMMA will name the award winner on October 1 during OMMA Global, a five-show event that is part of Advertising Week in New York City. The two other contenders in the financial services category include Bank of America and Logix Federal Credit Union.
About the OMMA Awards
OMMA Awards is an international competition hosted by Online Media, Marketing and Advertising magazine. The competition is part of OMMA Global, an international event that brings together five OMMA shows in one place during Advertising Week. The five OMMA shows include two full days of in-depth content on each of the major OMMA sectors—mobile, social, video, display, and response.
About Catalyst
Catalyst (http://www.catalystinc.com) is a direct and digital marketing agency that helps clients acquire, retain and develop long-term relationships with their customers. We combine intellectual curiosity and inquisitiveness with hard-core analytics, deep customer insight and a measurement mindset to take the guesswork out of marketing decisions. We call it Science + Soul. Headquartered in Rochester, NY, our clients include AAA, Eastman Kodak Company, First Niagara Financial Group, GE Capital Retail Bank, Heraeus Kulzer, Neff Motivation Inc., Oreck, and Valvoline, among others.
Follow us on:
Facebook:
http://www.facebook.com/scienceplussoul
Twitter:
http://twitter.com/scienceplussoul/