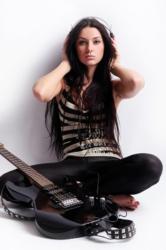 Balancing teen modelling with schoolwork can be extremely difficult
London, UK, 11th September 2011 (PRWEB UK) 11 September 2012
Bullies are cowards and usually have no real friends say UKMA, as they reassure their teen models during a tough time.
With a brand-new section dedicated to teen modelling and bullying, UK Model Agencies prove they are a force to be reckoned with and tackle bullying in the industry head-on. Even good looking people get bullied they say and coping with the added pressure of their part-time modelling, as well as dealing with the stress of school or college work, can drive some teen models to depression. Offering guidance and support to models everywhere, the website with the largest list of model agents in one place online, open their new department and welcome any teen models to read their new pages and feel more reassured about themselves and their appearance.
"Balancing teen modelling with schoolwork can be extremely difficult on any young model," explains Helen Stark, Fashion Editor for UK Model Agencies. "Both things are pulling them in different directions and it is a real learning curve for a model of any age. Unfortunately, there are those out there who would prey upon a younger model who is feeling worse for wear and bullying is a real problem." She goes on to explain," not only does a teen model have to cope with the possibility of getting bullied at school, but they can also suffer it in their modelling life. There is, and always has been, a lot of jealousy surrounding modelling and even the most gorgeous model can still become a bully and have the green eyed monster looking down on others, for one reason or another."
UK Model Agencies launch pages on a daily basis dedicated to all things modelling. They deal with the nitty-gritty aspects of a model's life, getting to the bottom of lots of problems which can occur due to the pressures modelling puts upon a model, at any stage of their career. The brand-new pages added recently are dedicated to dealing with bullying in the workplace, as well as in school.
"Unless you directly experience bullying yourself, you may not realise just how devastating it can be, particularly if you are a child or a teenager," says Jim Dawson, Chief Press Officer for UK Model Agencies. Bullying, whether it is physically or verbally violent, within the teen modelling industry can leave anyone feeling frightened, depressed, angry and sometimes even suicidal. It affects a model's self-esteem and not only does the modelling work suffer, but the schoolwork suffers badly too."
"Bullying comes in all sorts of forms and cyber bullying can sometimes be the most damaging," continues Helen. "This sort of bullying can continue around the clock and be relentless but there are things that can be done to stop it and our new pages help with information on how to prevent this sort of crime."
As more and more pages are added to UK Model Agencies, the expanding section of model tips and advice not only feature the downside of modelling, but also the very glamorous and glitzy side which attracts a model in first place. See new pages as they are added and fill out the form on any page to get information tailored to suit your own individual model style.