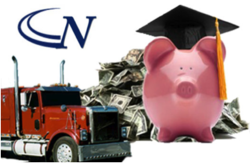 Save Time and Money with N-Motion Auto Transport
Los Angeles, CA (PRWEB) September 11, 2012
Moving off to college is a big step in everyone's lives, including mom and dads. It can be very exciting but also extremely stressful, especially when it comes to getting a vehicle all the way there. There is enough pressure in the planning and packing process, so why add to it? Finding a reputable company to transport that vehicle shouldn't be difficult. Don't take any chances by having that student drive their vehicle across country and/or be concerned about how they will get around. N-Motion Auto Transport has created a new, economic program to transport vehicles from point A to point B in safe and timely fashion.
Sometimes there is just simply not enough time to be without a car, especially with how rigorous college class schedules are these days.
Most of the time, people don't even think about the simplicity of the Car Shipping process. N-Motion agents are the reason that the process is so simple. By walking with customers through all procedures, all uncertainties are left behind.
Start that college experience off the right way; save on gas, food, travel expenses, and most importantly, be safe from the hazards of the long road ahead. Leave all worries behind and let N-Motion Auto Transport do what they do best; college car shipping.
As trusted car transporters, N-Motion Auto Transport also provides services for classic and luxury cars with their enclosed carriers if unforeseen weather conditions are a concern.