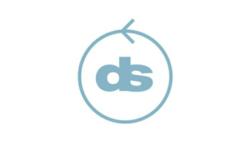 The granted patent will provide DS107F exclusivity though at least 2032.
Dublin, Ireland (PRWEB) September 10, 2012
Dignity Sciences Ltd, a privately held biopharmaceutical company, announced today that the United States Patent and Trademark Office (USPTO) has issued a Notice of Allowance for U.S. Patent Application Serial Number 13/478,982, titled "Pharmaceutical Compositions Comprising DGLA, 15-OHEPA, and/or 15-HETrE and Methods of use Thereof." The application has claims that protect the composition and the methods of using DS107F. The granted patent will provide DS107F exclusivity though at least 2032.
Jonathan Rowe PhD, Head of Intellectual Property and Portfolio Strategy stated, "One of Dignity Sciences' key strategic themes is to acquire and develop intellectual property in order to bring to patients safe, effective and well tolerated world-class products. We expect this notice of allowance to be only a first in our promising, robust IP portfolio developed by our highly skilled team at Dignity."
On September 12th at the ICAAC meeting in San Francisco, Dignity Sciences will be presenting a poster entitled "Dihomo γ-Linolenic Acid (DGLA) Enhances the Antimicrobial Efficacy of Benzoyl Peroxide". The session will take place from 9:15-11:15 a.m. PST at poster F-2009. This presentation contains select preclinical data that was described in the '982 patent application.
About DS107F
DS107 is a topical formulation of a semi-synthetic derivative of DGLA and benzoyl peroxide. DS107F is currently being developed as an advanced therapy for treating acne.
About Dignity Sciences
Dignity Sciences, a privately held biopharmaceutical company, was established to discover and develop scientifically innovative healthcare solutions that improve the quality of life of people with diseases for which current therapies are unsatisfactory. Dignity Sciences is led by recognized experts in developing omega-6 and omega-3 fatty acids, including their bioactive derivatives, for the treatment of human disease.