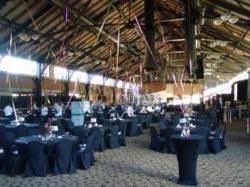 Minneapolis, MN (PRWEB) September 11, 2012
WeRaiseIt delivers ideas for the best auction items for live and silent auctions that will make a statement at any auction event. The best auction items are highly desired, practical, unique, and reasonably priced. The ideas that WeRaiseIt offers are sure to drive revenue and get the crowd bidding.
Ideas for Live Auction Items:

Golf outing at a private course
Tickets to an exclusive event
All-inclusive travel package
Collector's edition artwork
Ideas for Silent Auction Items:

Luxury designer handbags
Luxury designer jewelry
Spa days
Art work
Bottles of wine
WeRaiseIt strives for success and offers the all-inclusive package to aid in that. WeRaiseIt is the place you can have it all! For more ideas on fundraising auction events contact info(at)weraiseit(dot)com.
About Event Payment Services: Event Payment Services was created by BancCard Financial Services, Inc.(BFSI) to specialize in the fundraising needs of nonprofit organizations. ePSPay™ and WeRaiseIt are brands of Event Payment Services. Since 1997, BFSI has provided credit and debit card processing, check verification, check conversion/imaging, gift and loyalty card services, and merchant processing terminals. BFSI provides these services through its terminals and web-based software. EPS was created in 2006 to focus on the fundraising needs of nonprofit organizations. BFSI, through ePSPay ™ and WeRaiseIt brands, is an innovator in fundraising tools for the nonprofit world. BFSI, EPS and WeRaiseIt can be found on the web at http://www.eventpaymentservices.com, http://www.weraiseit.com
###